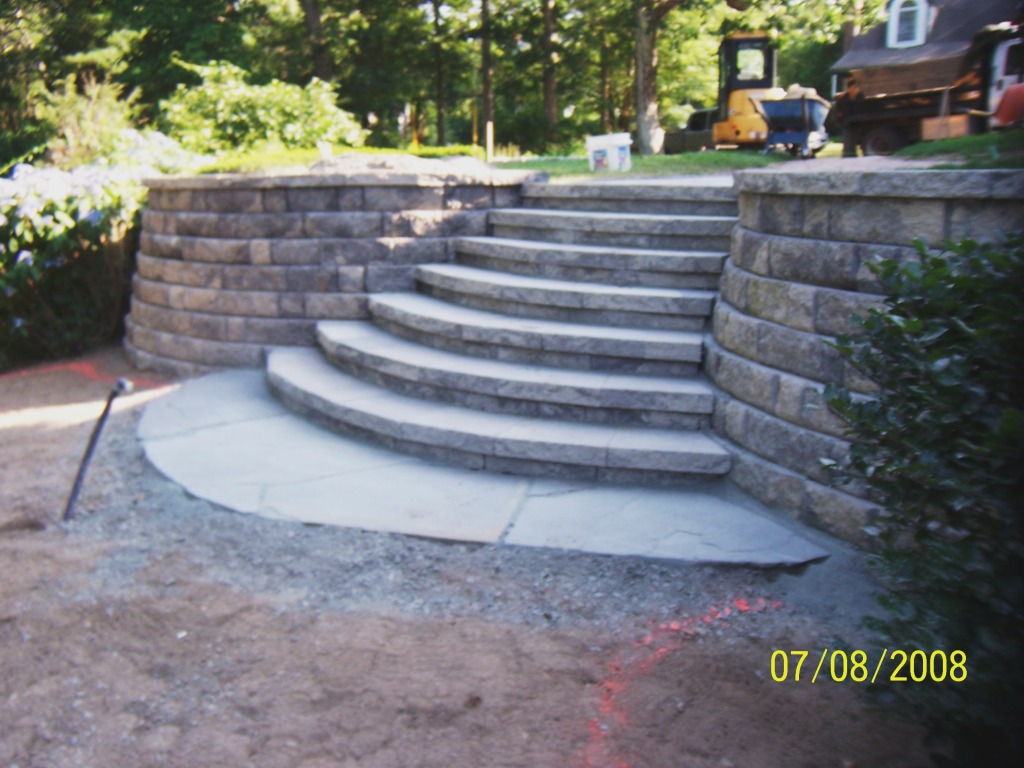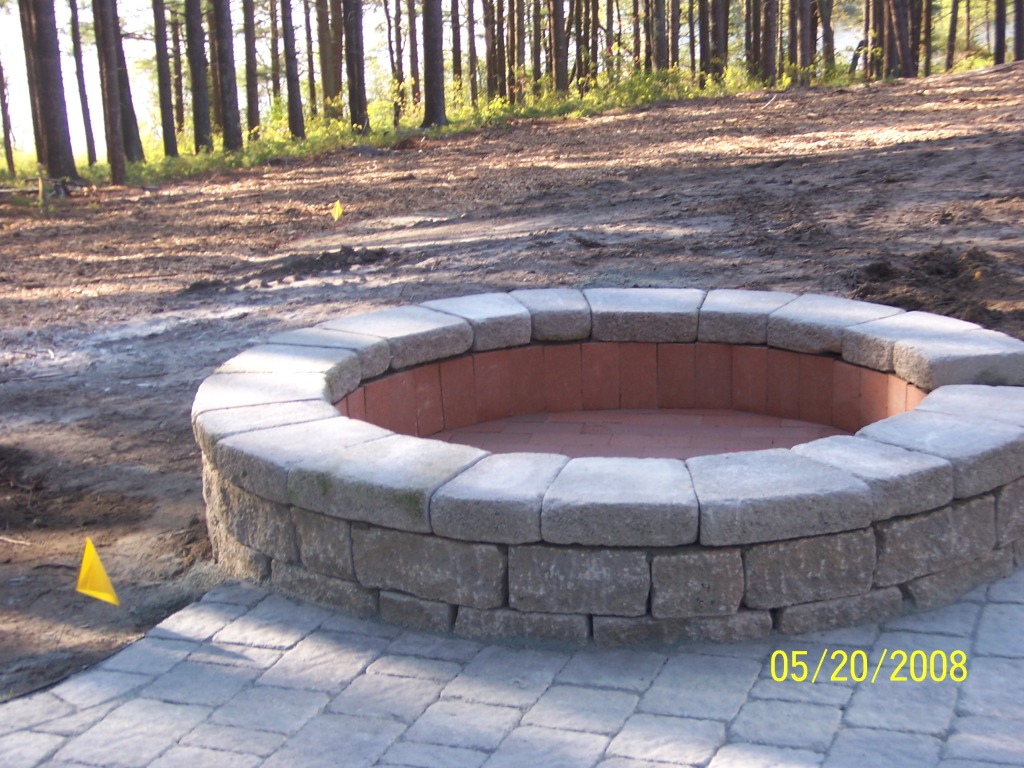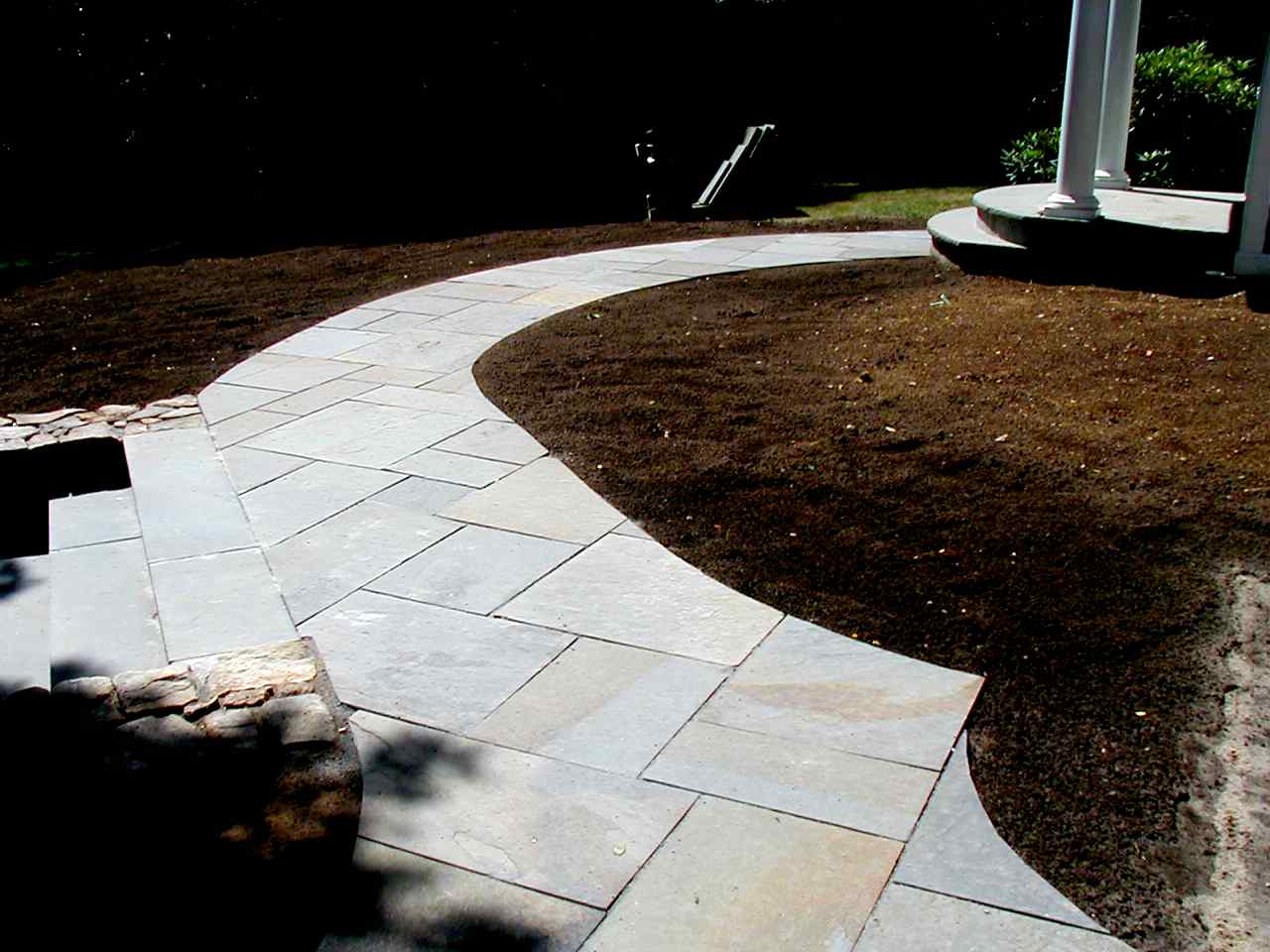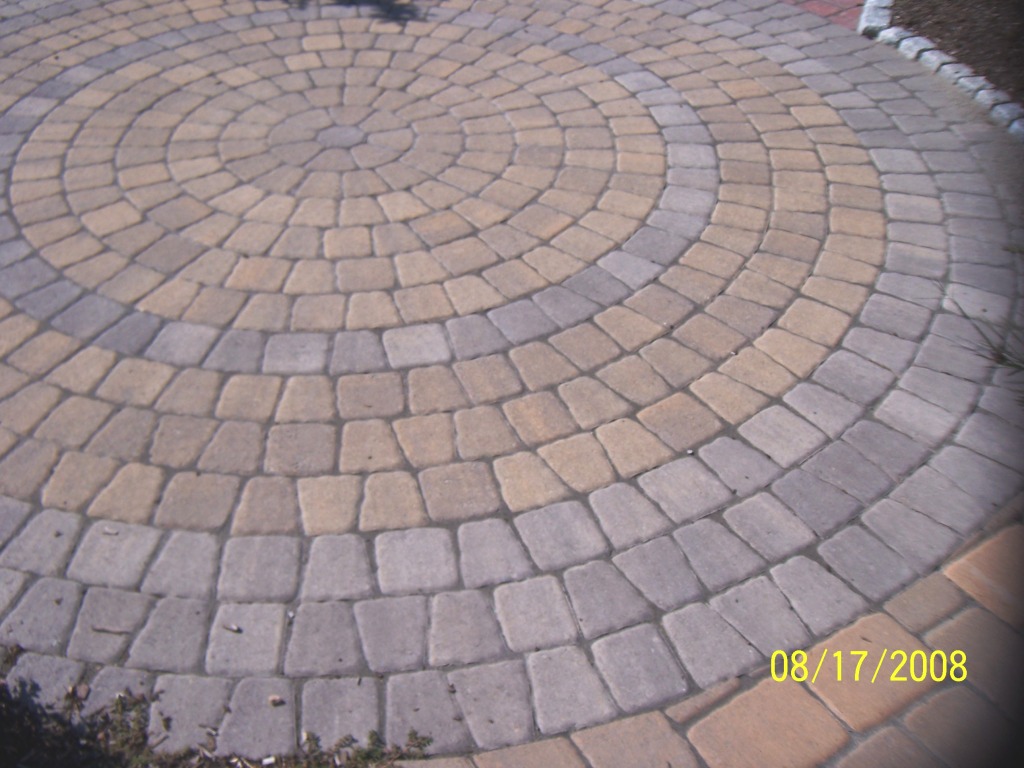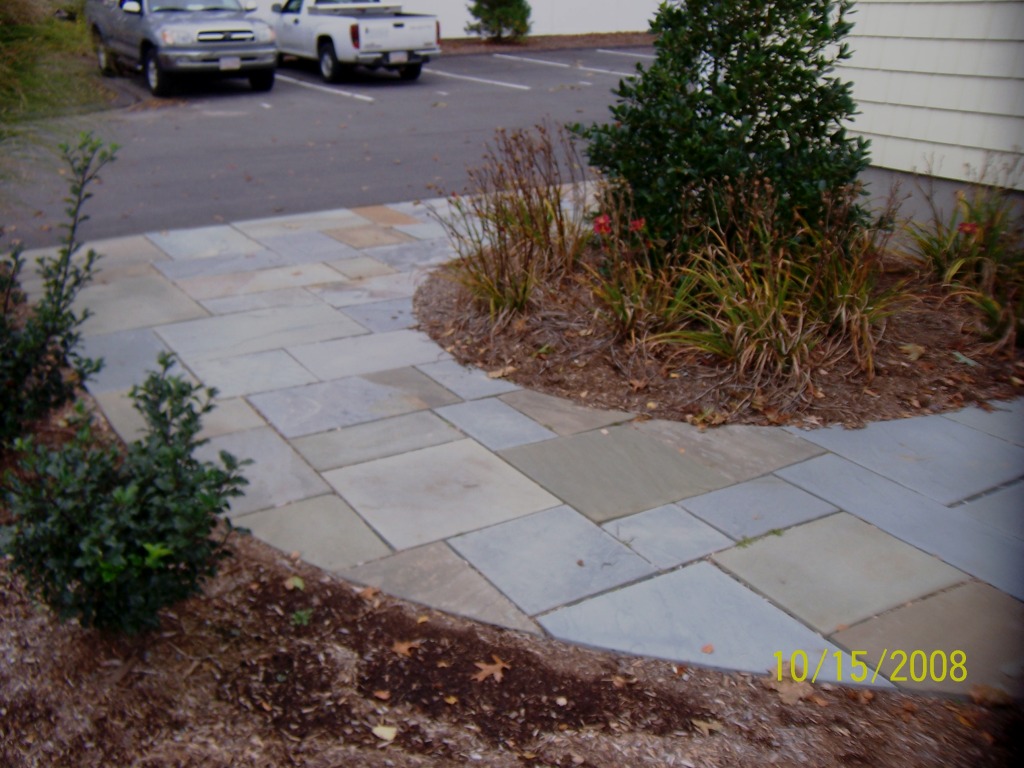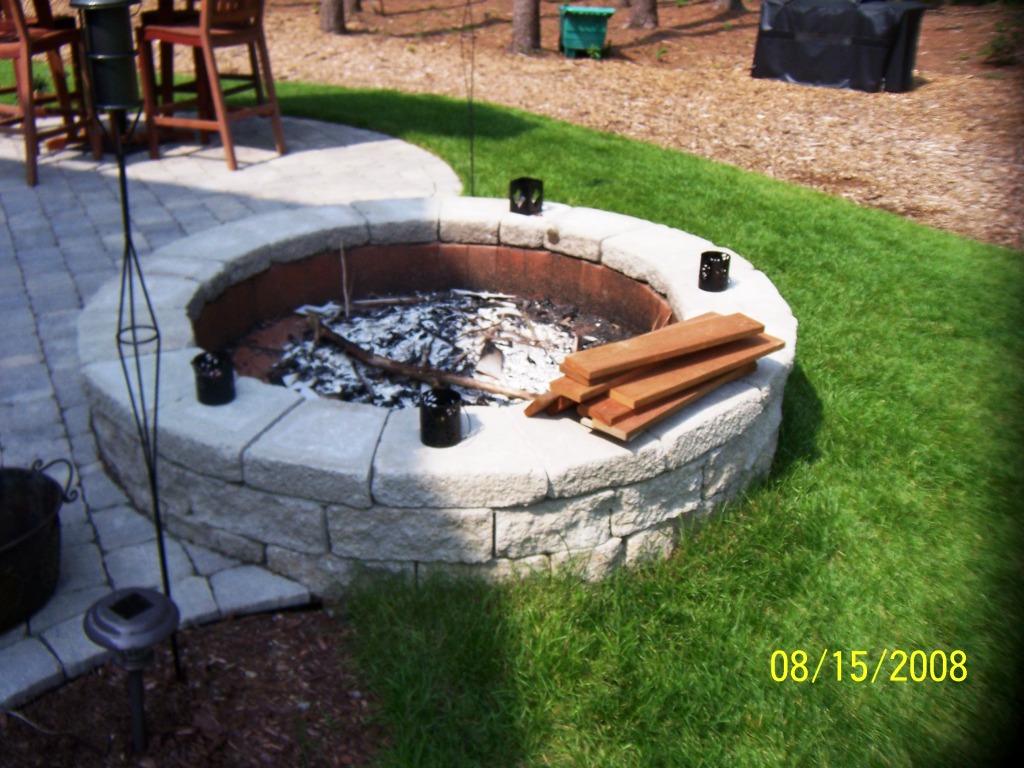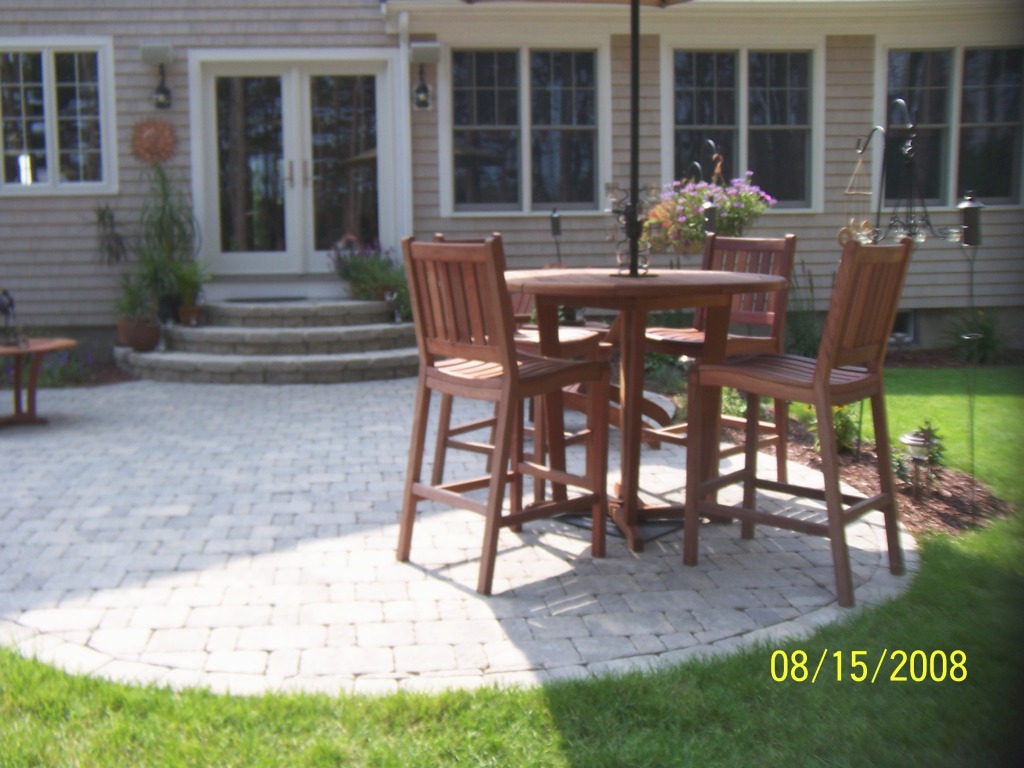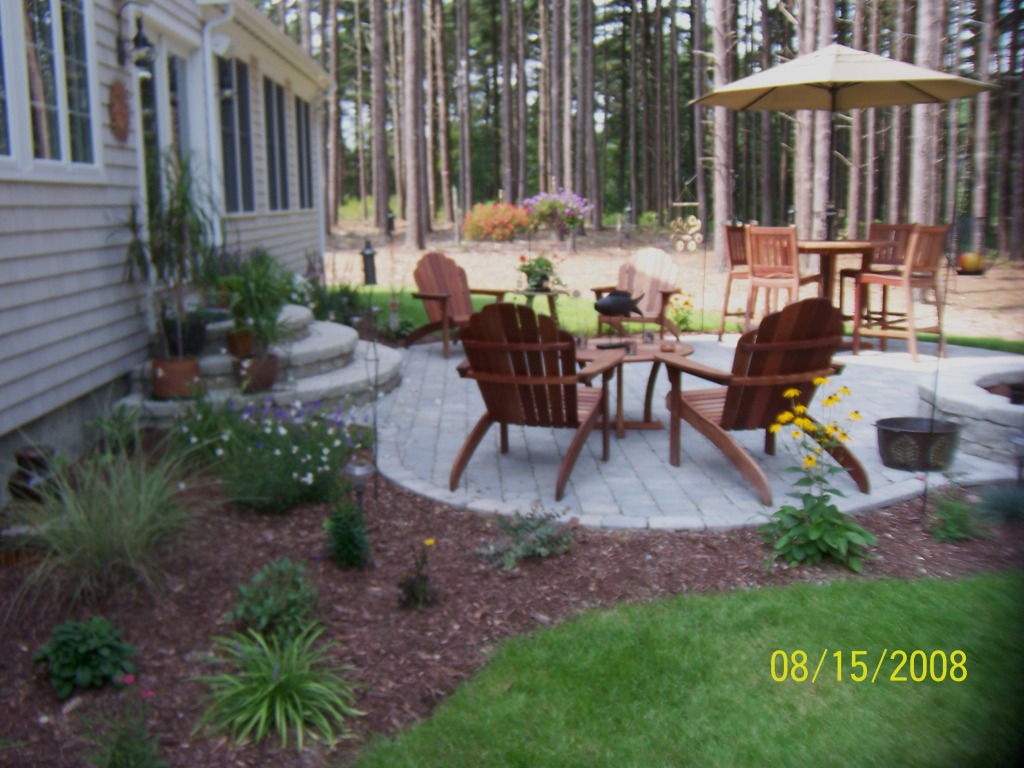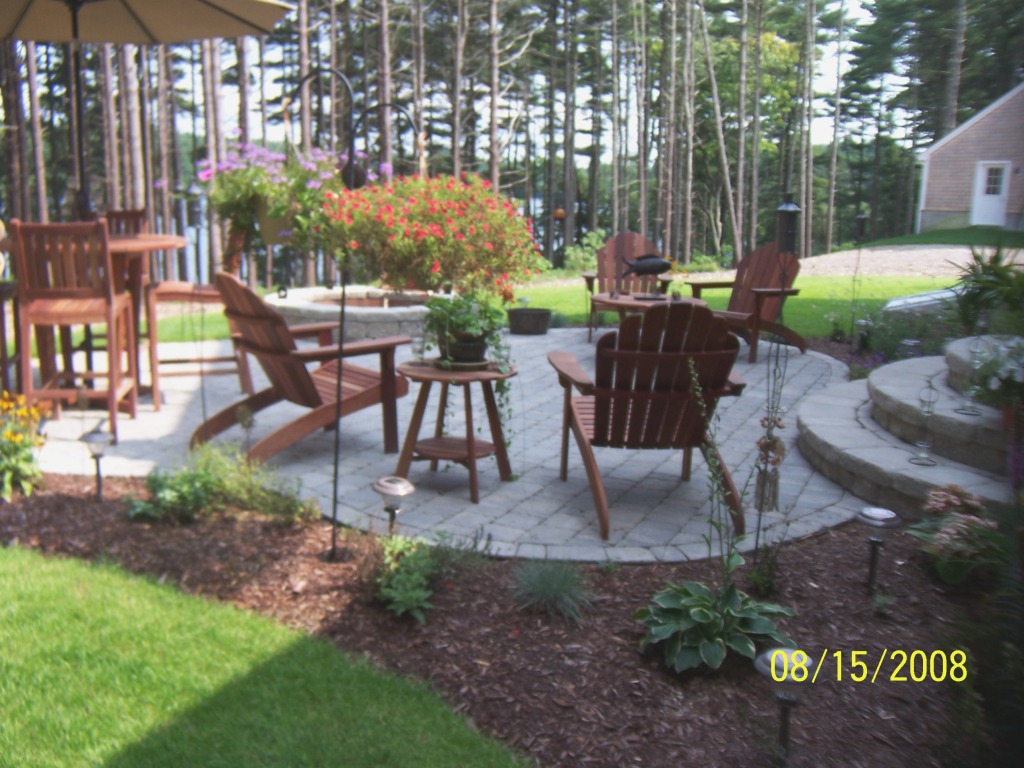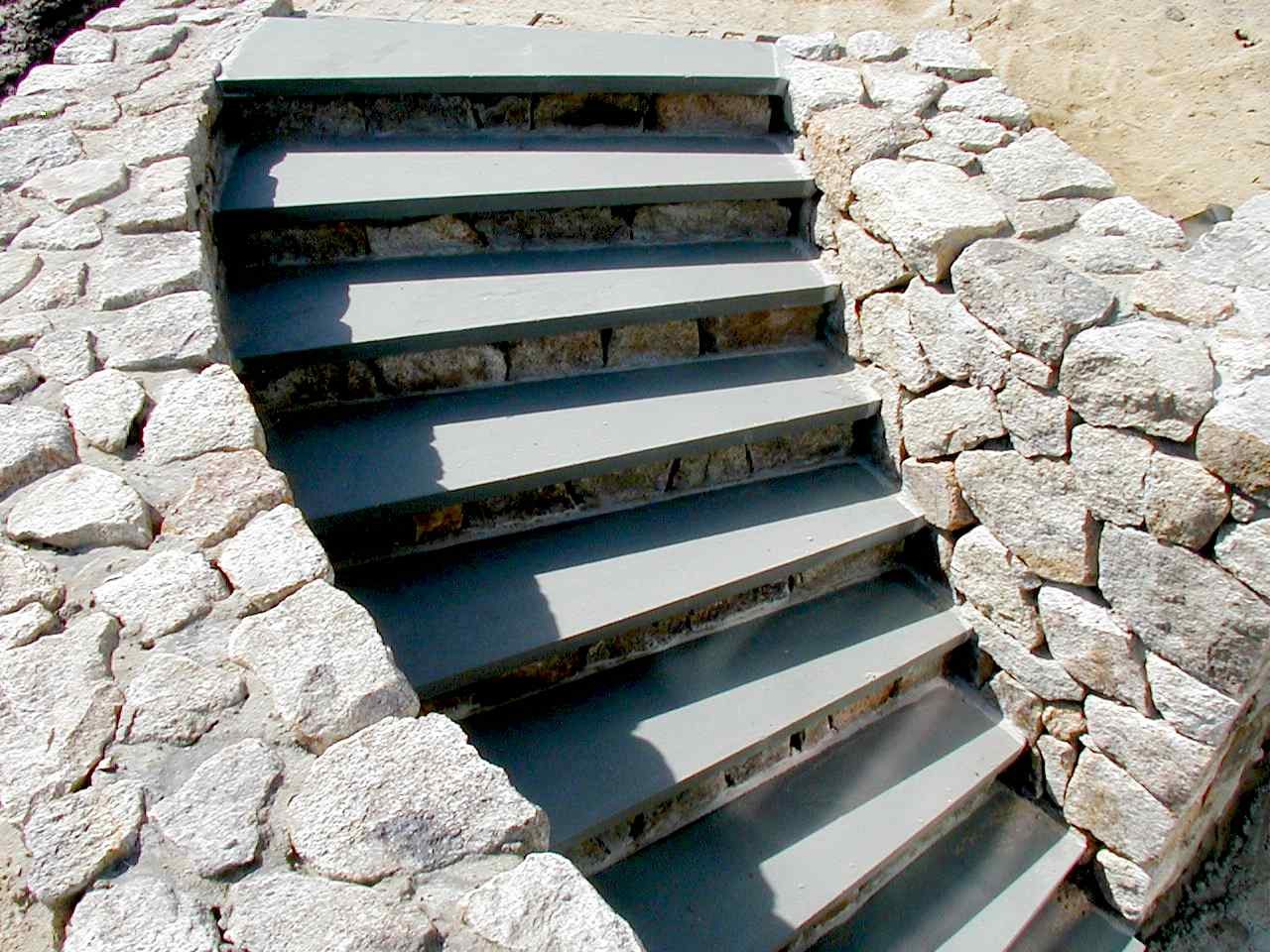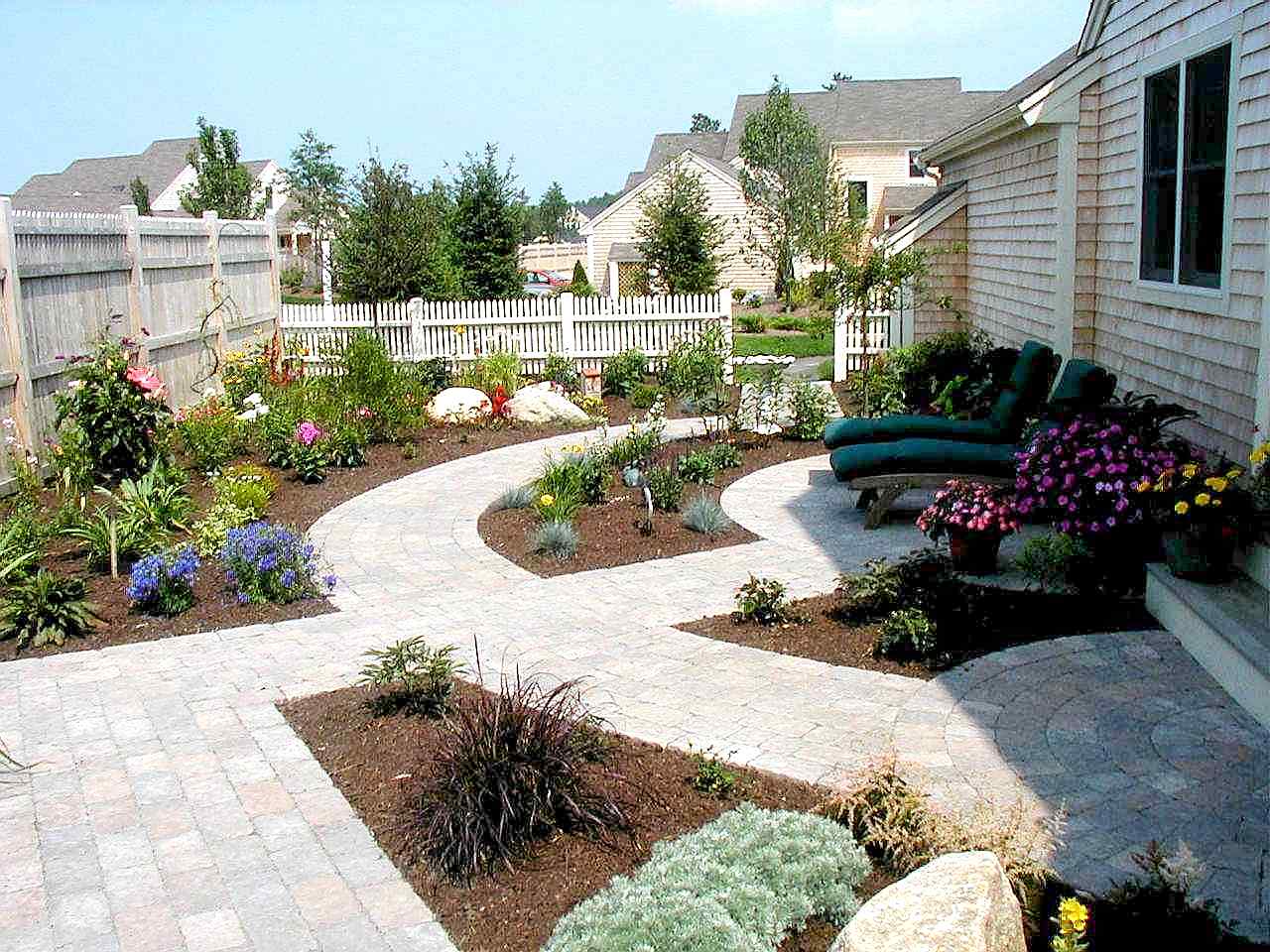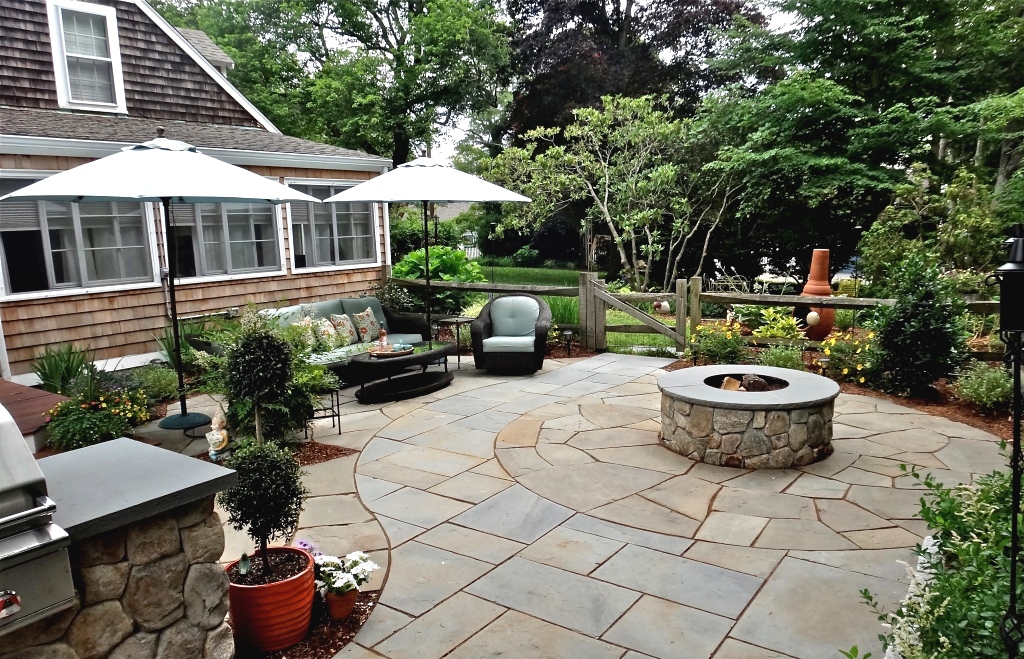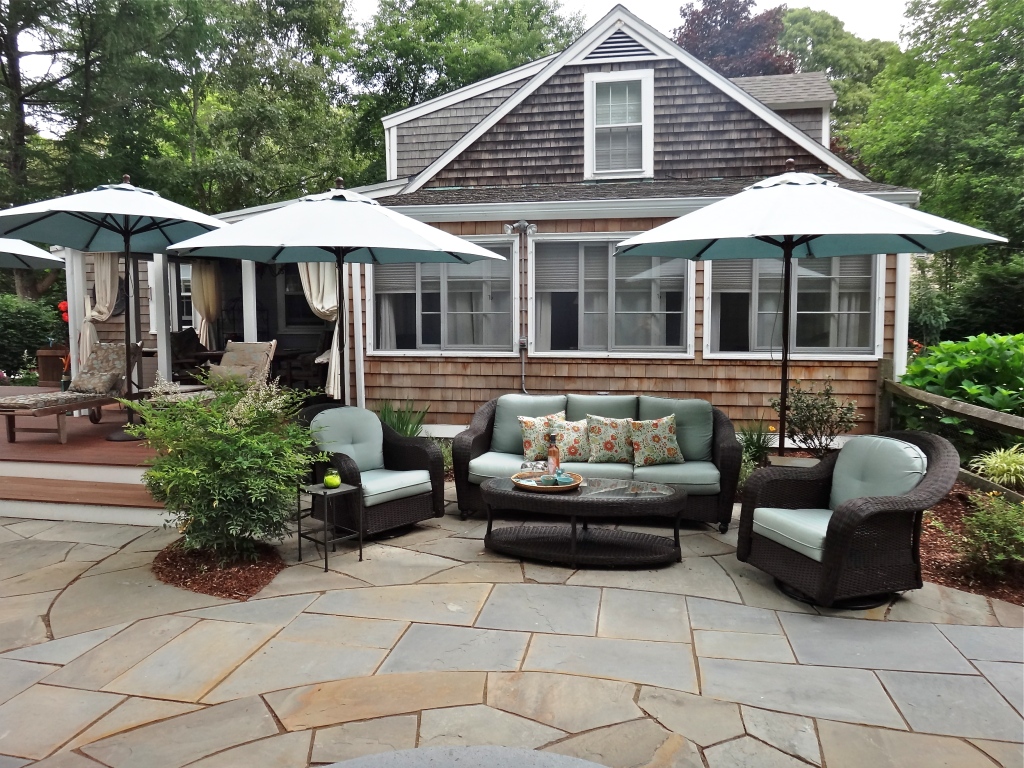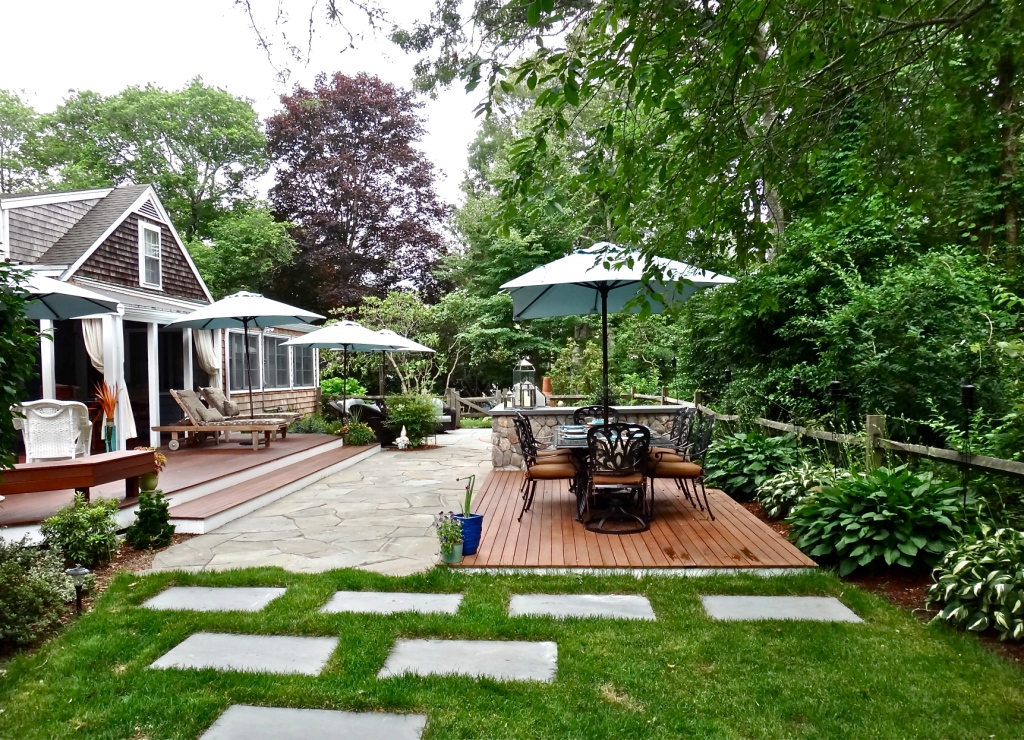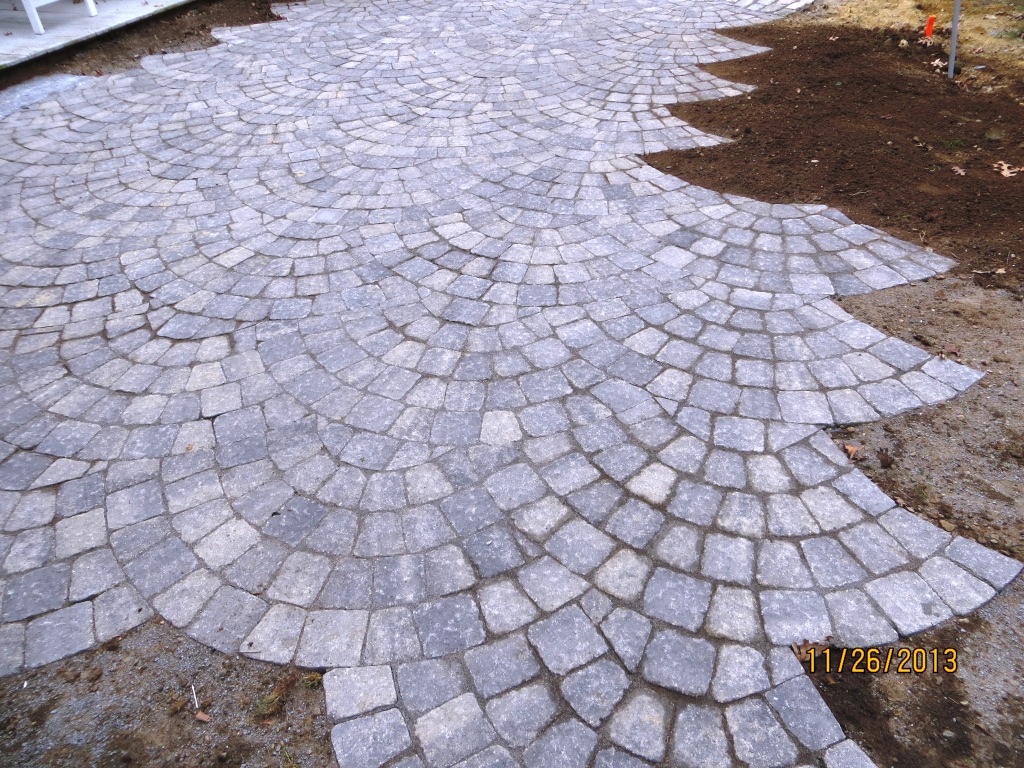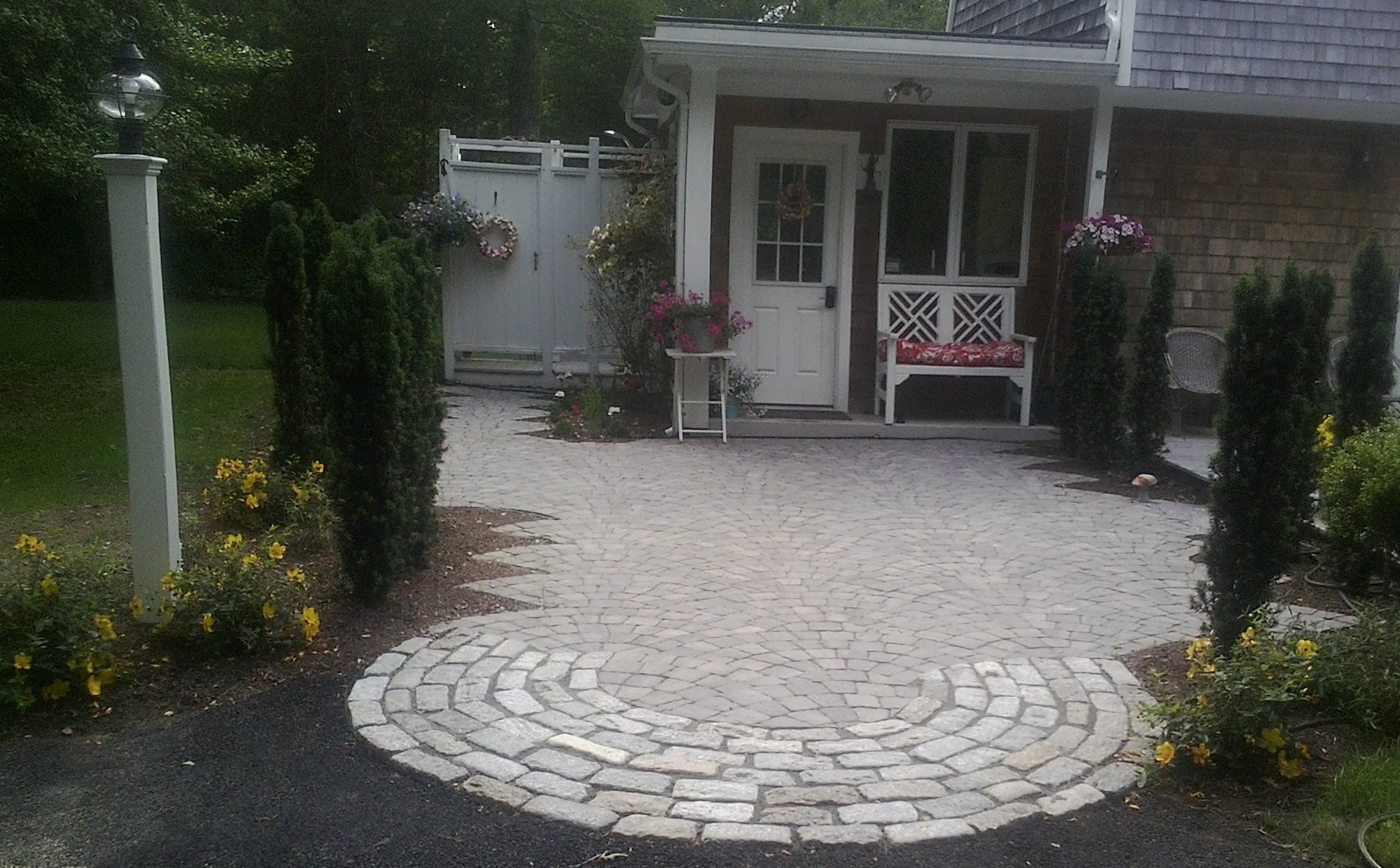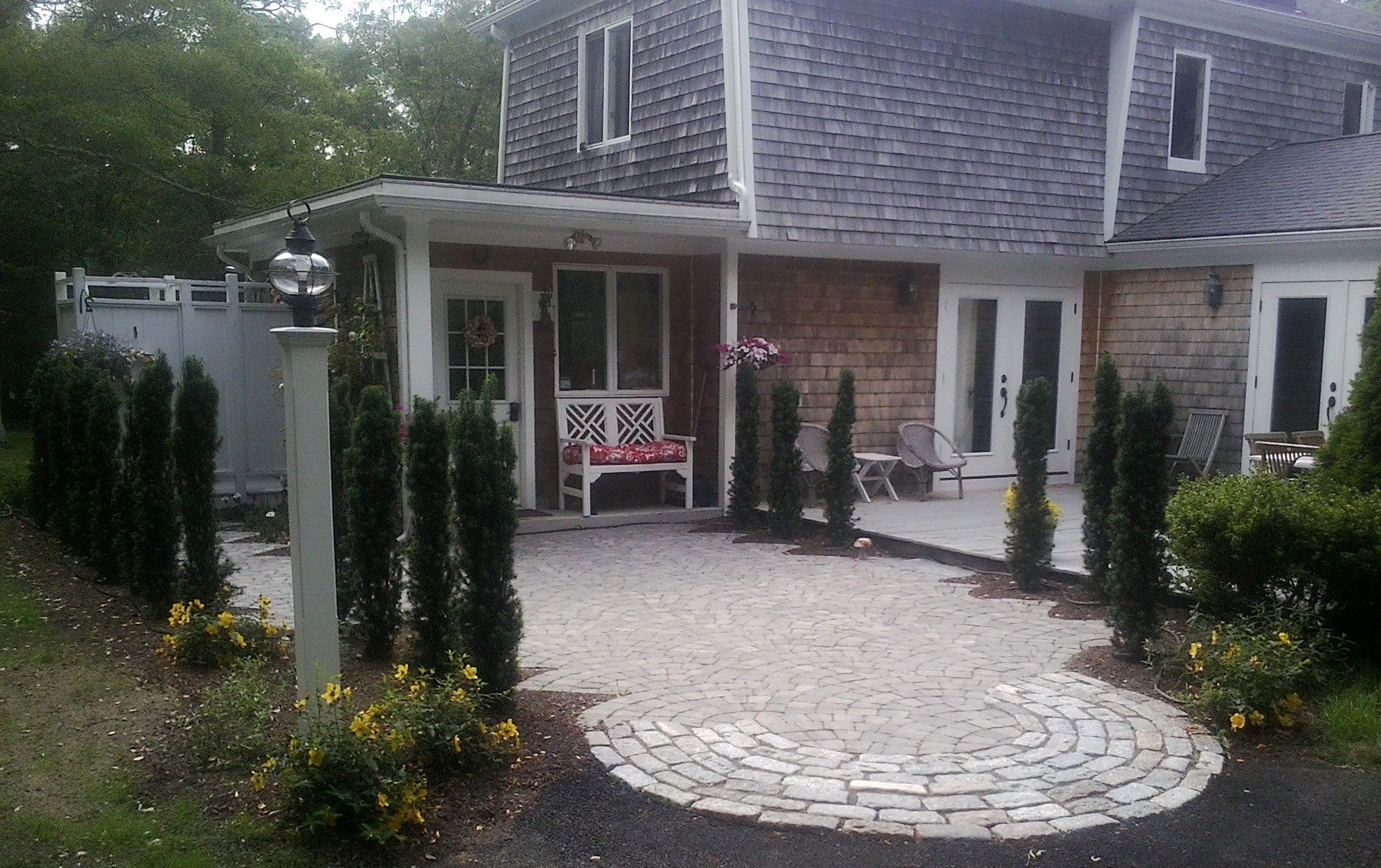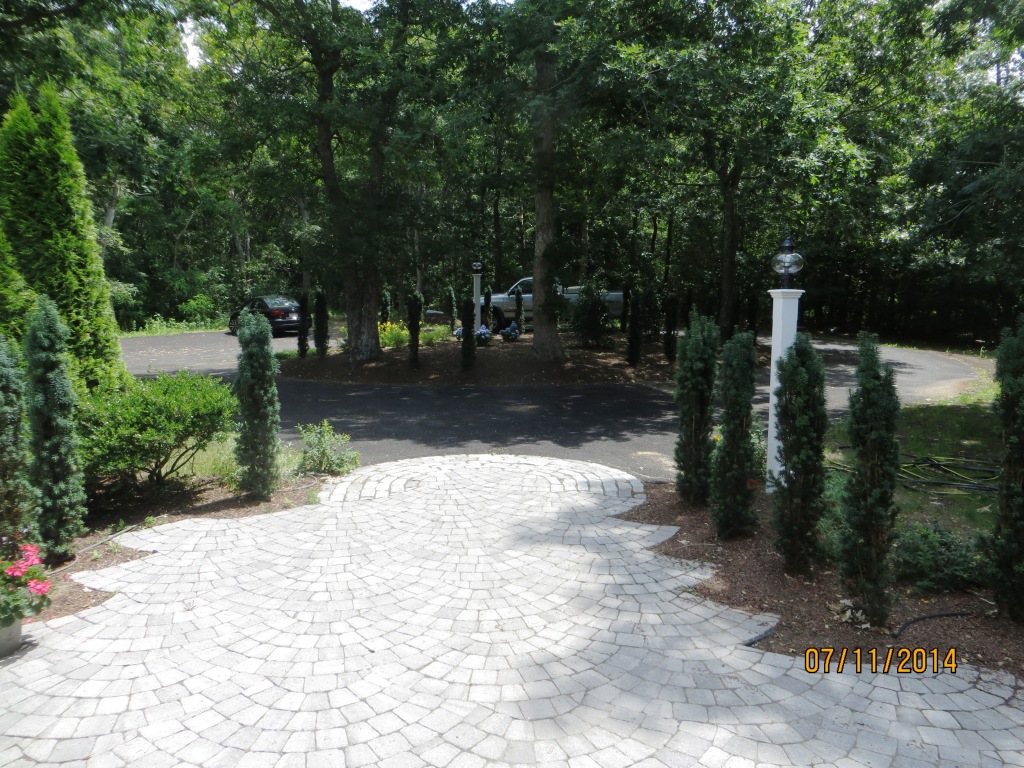 SUNBURST CIRCLE PATIOS/ CURVILINEAR WALKS
These are decorative patios/walls/walkways with distinct shape and design characteristics. Patio incorporate "circle kits", that give these patios added focus and charm to your sitting area experience.
Masonry (and wood) can be manipulated to allow serpentine, or wavy, edges, natural curved lines, free form design.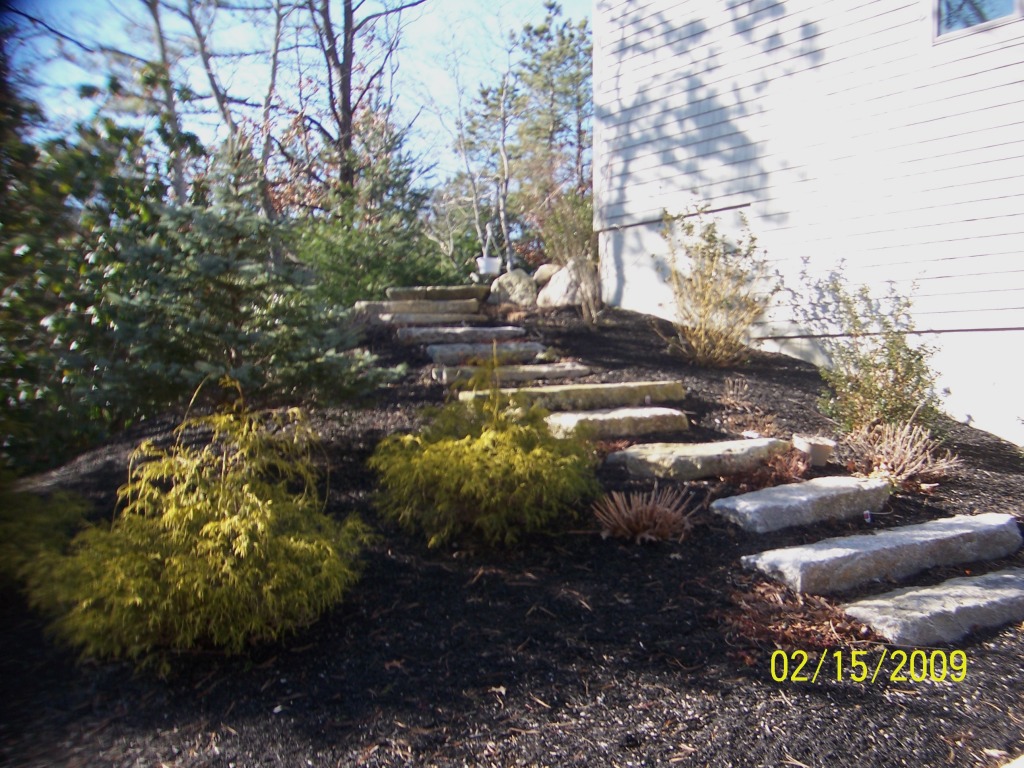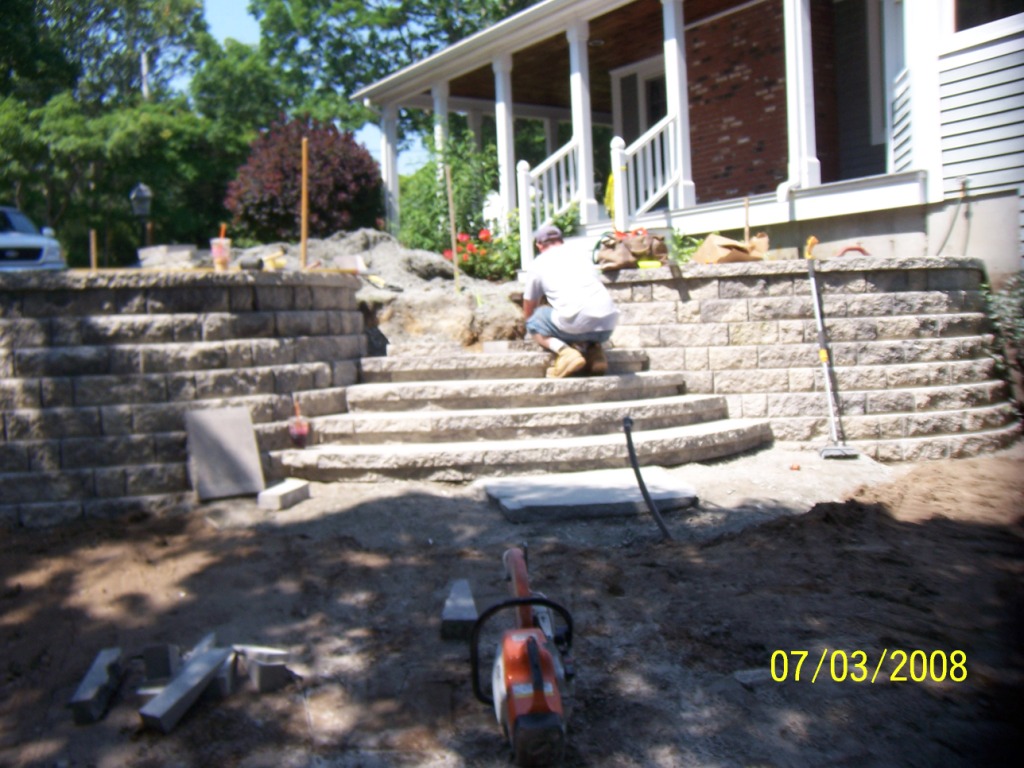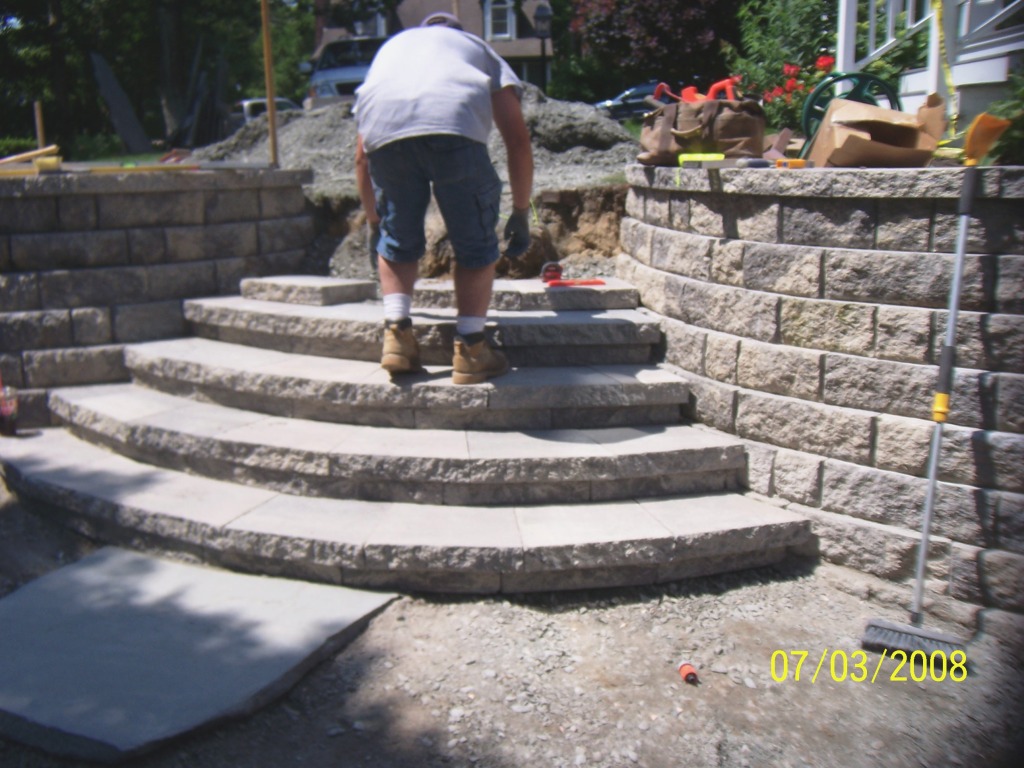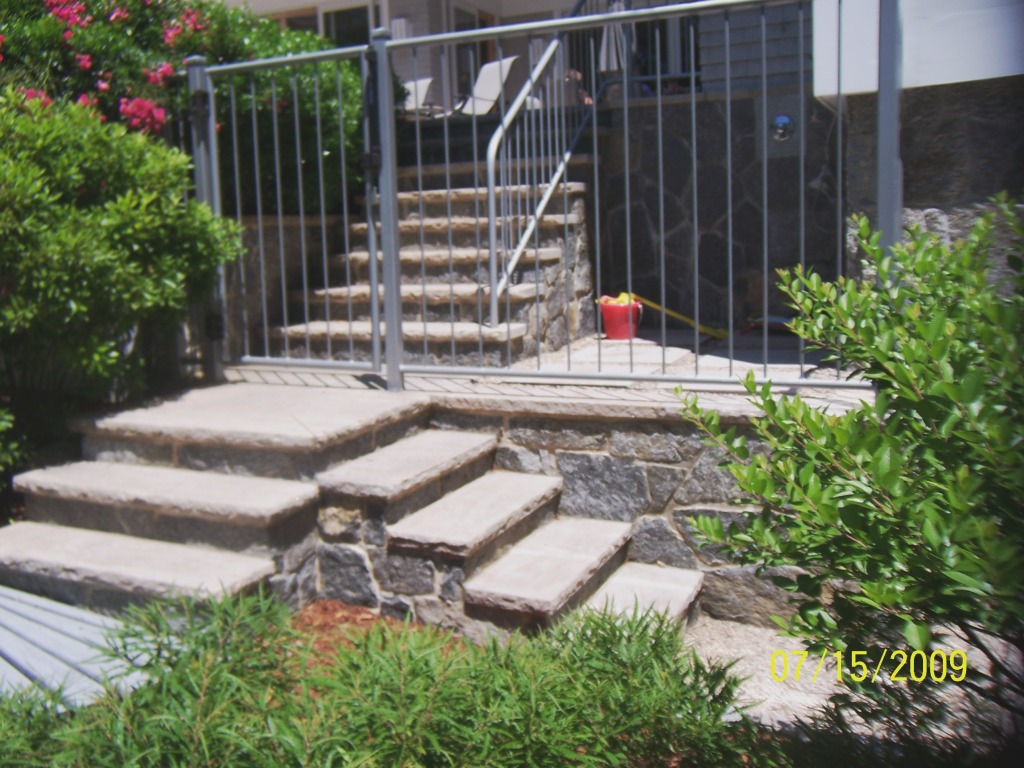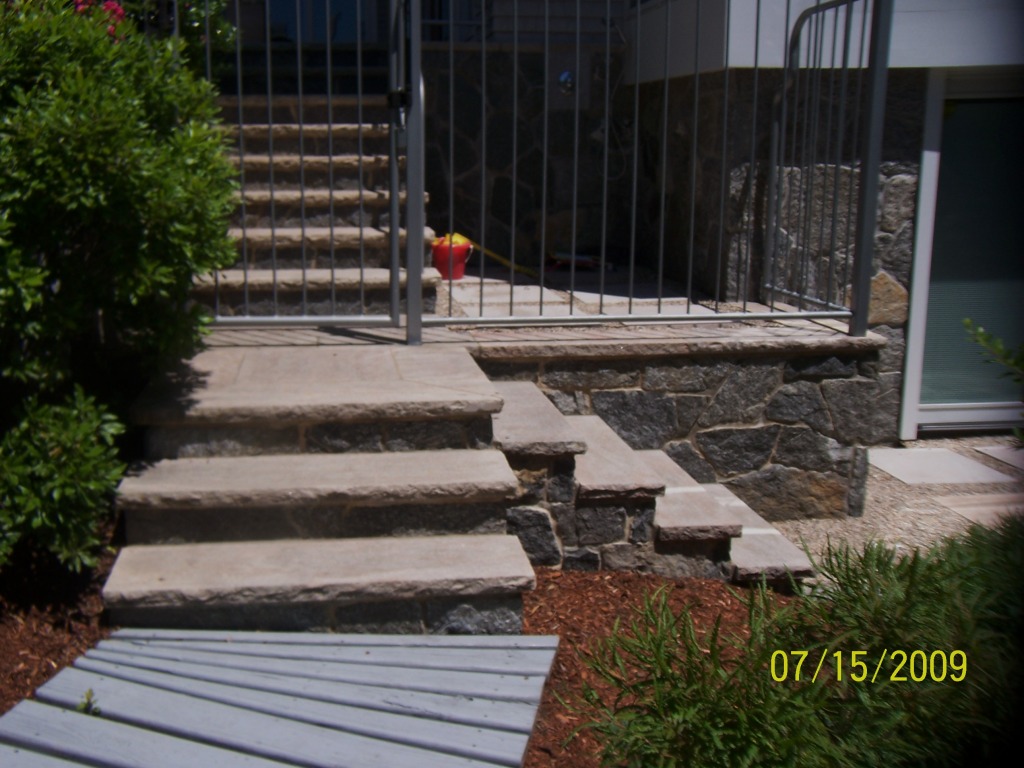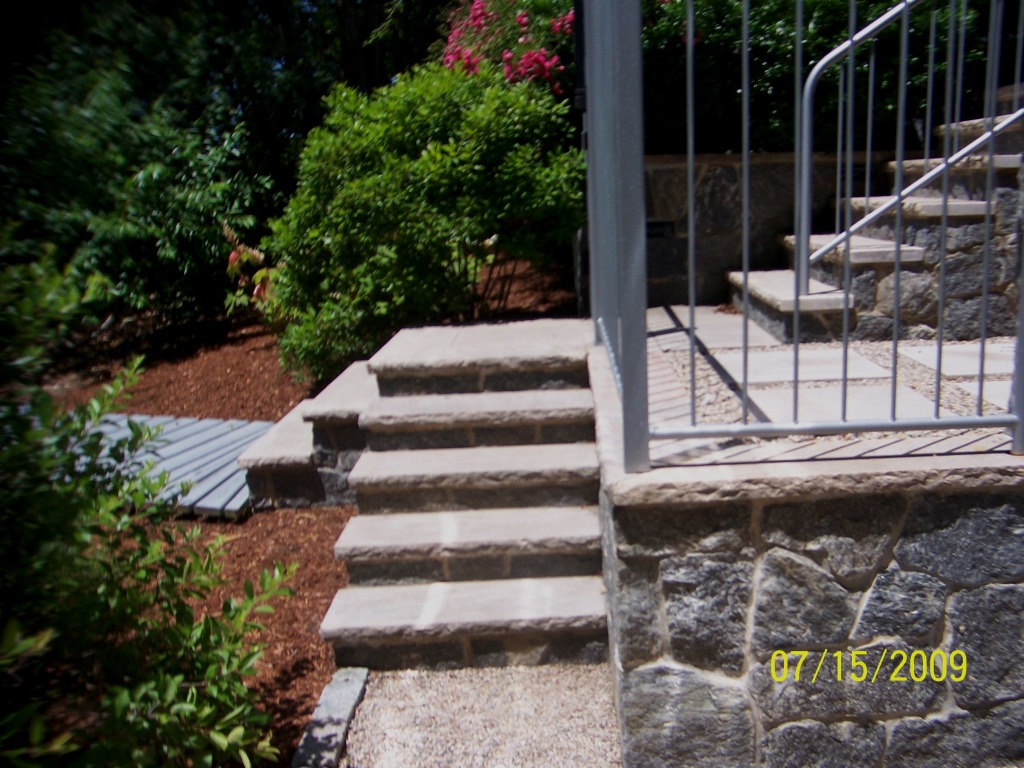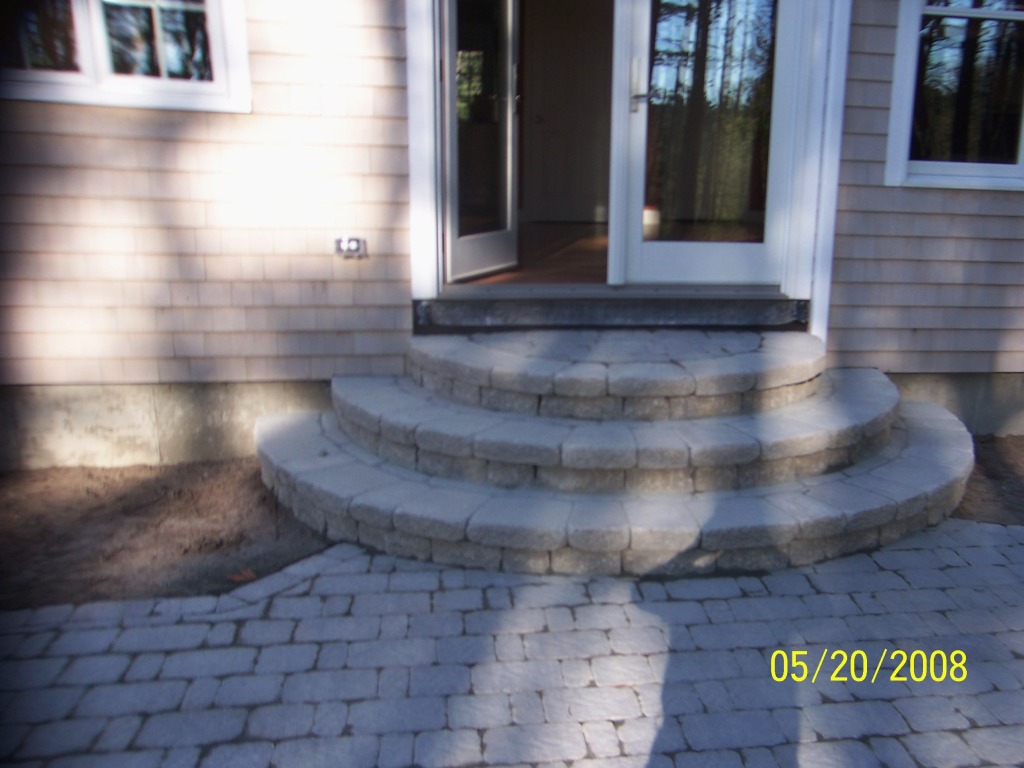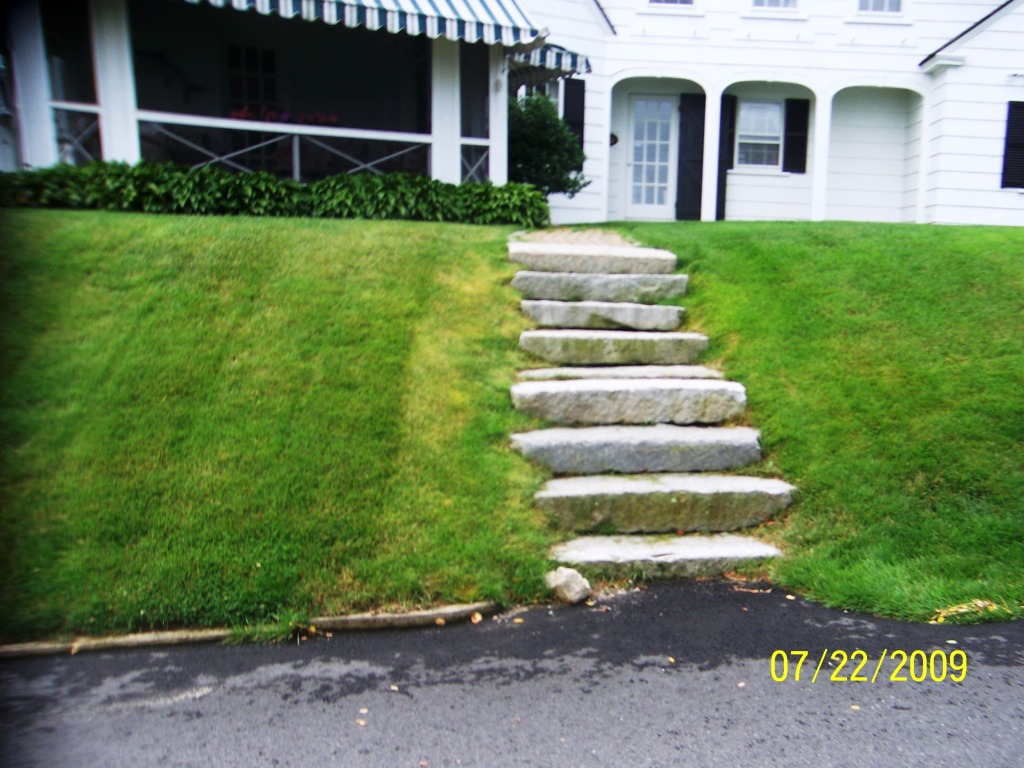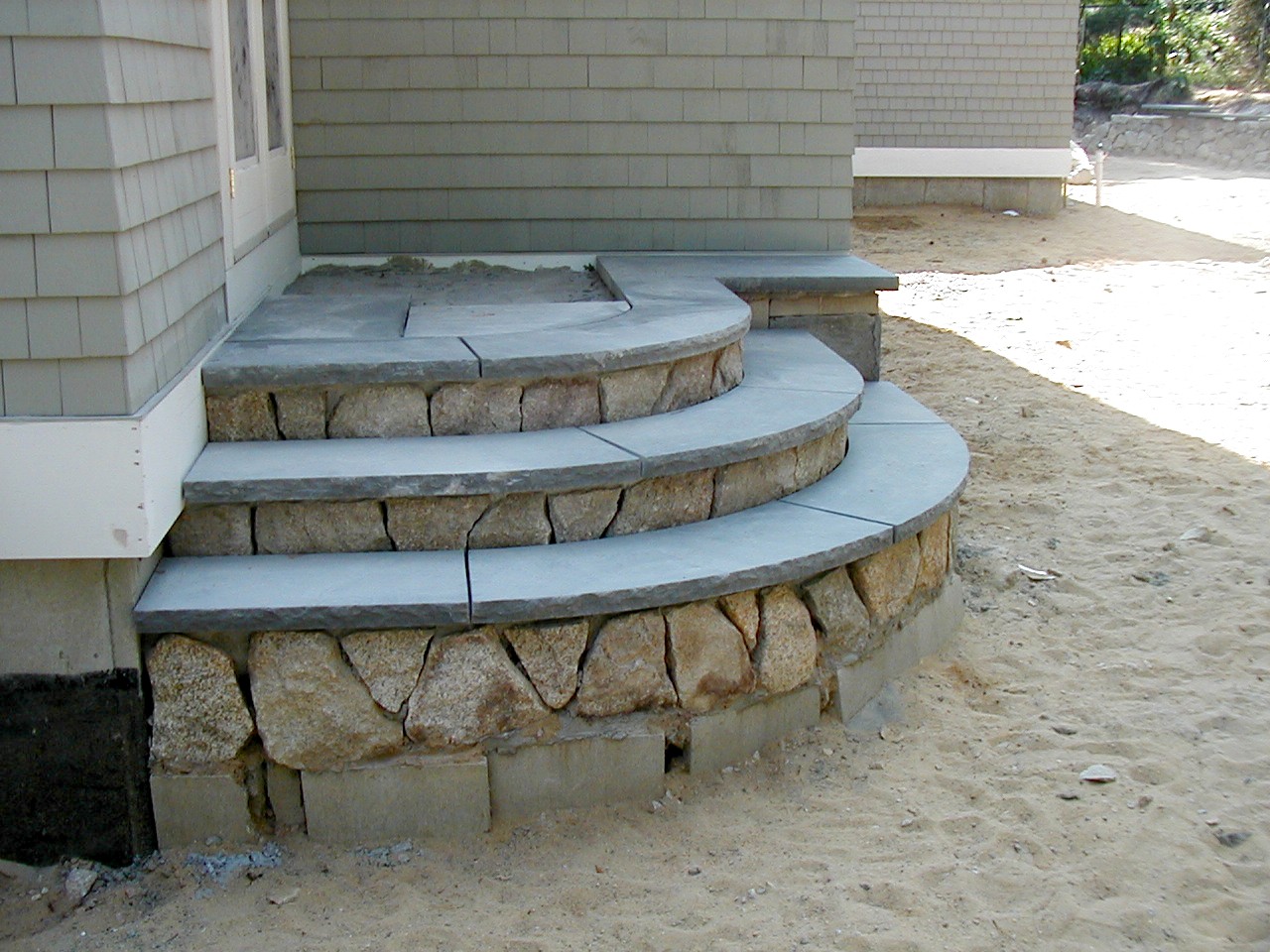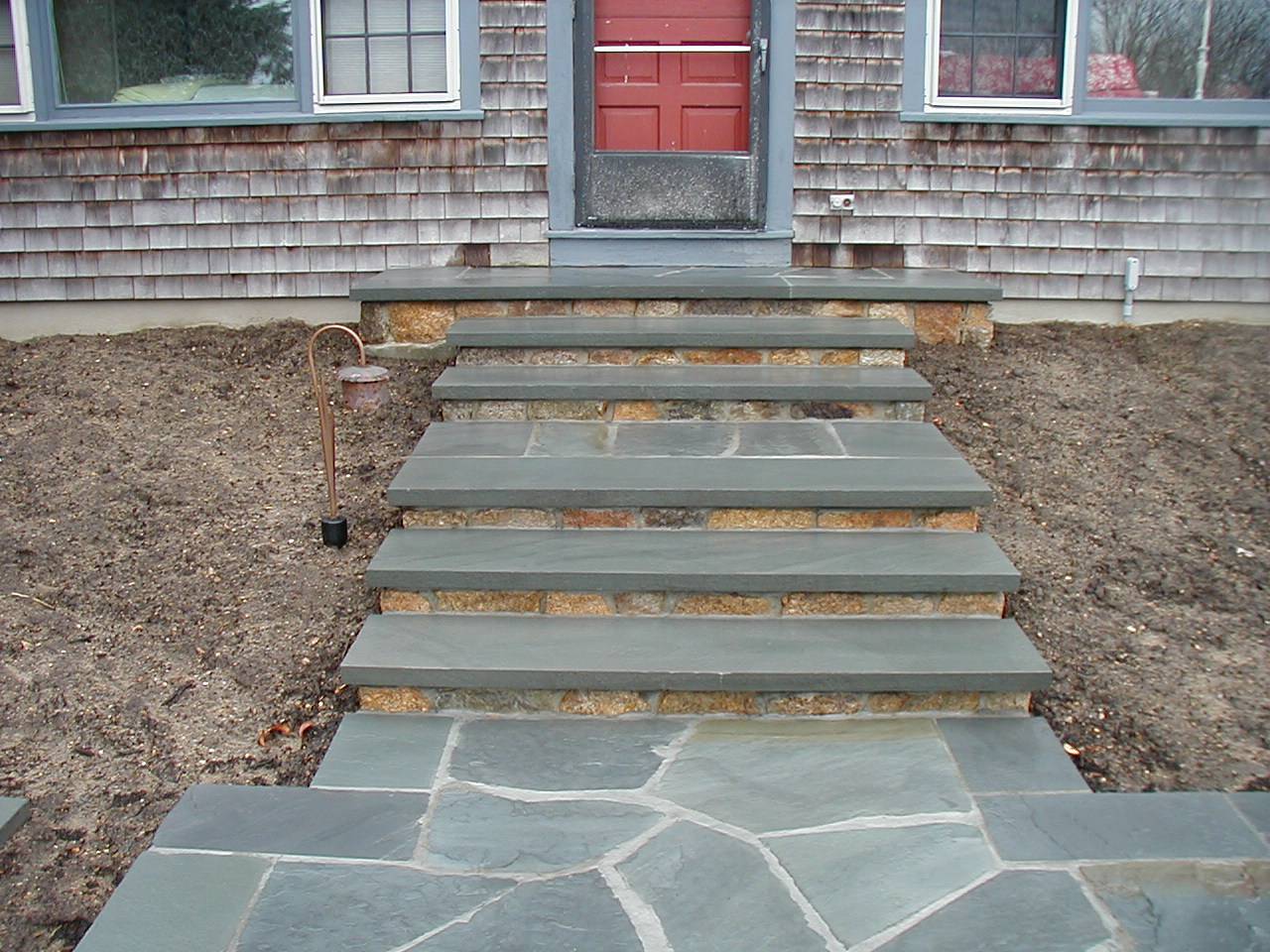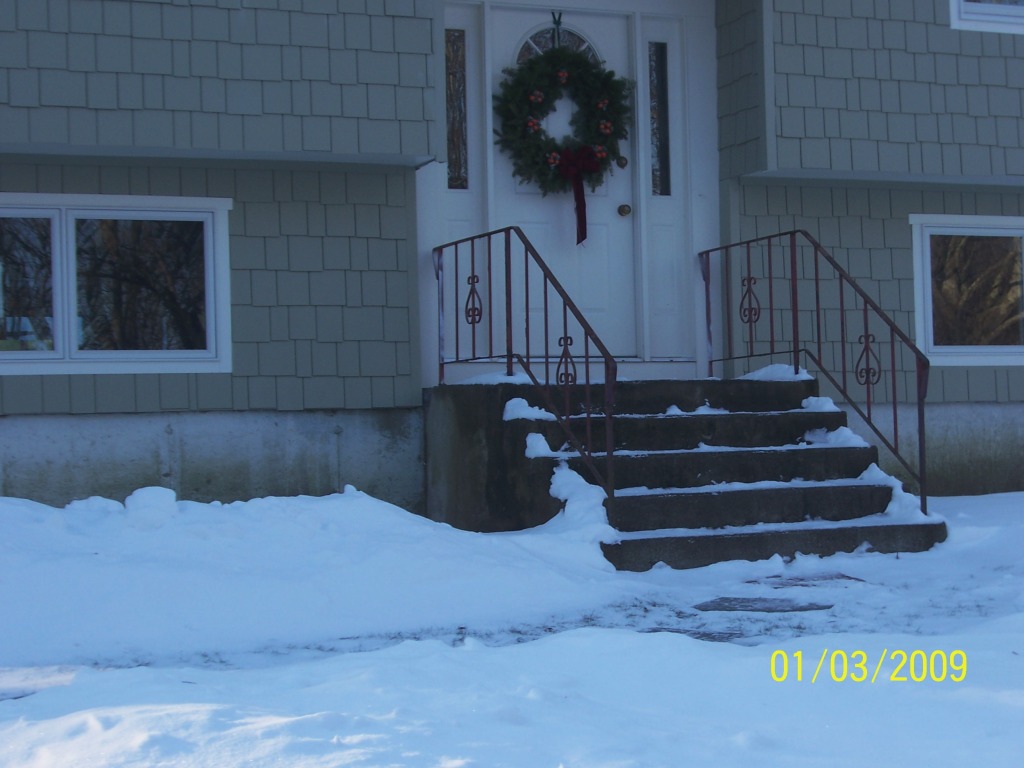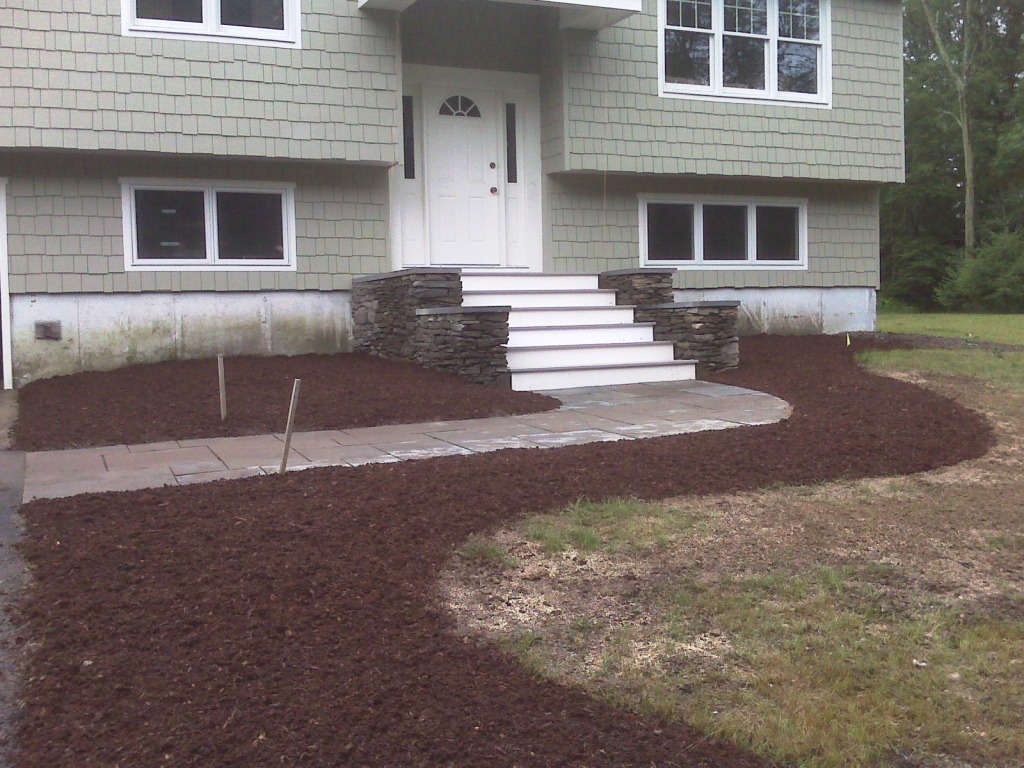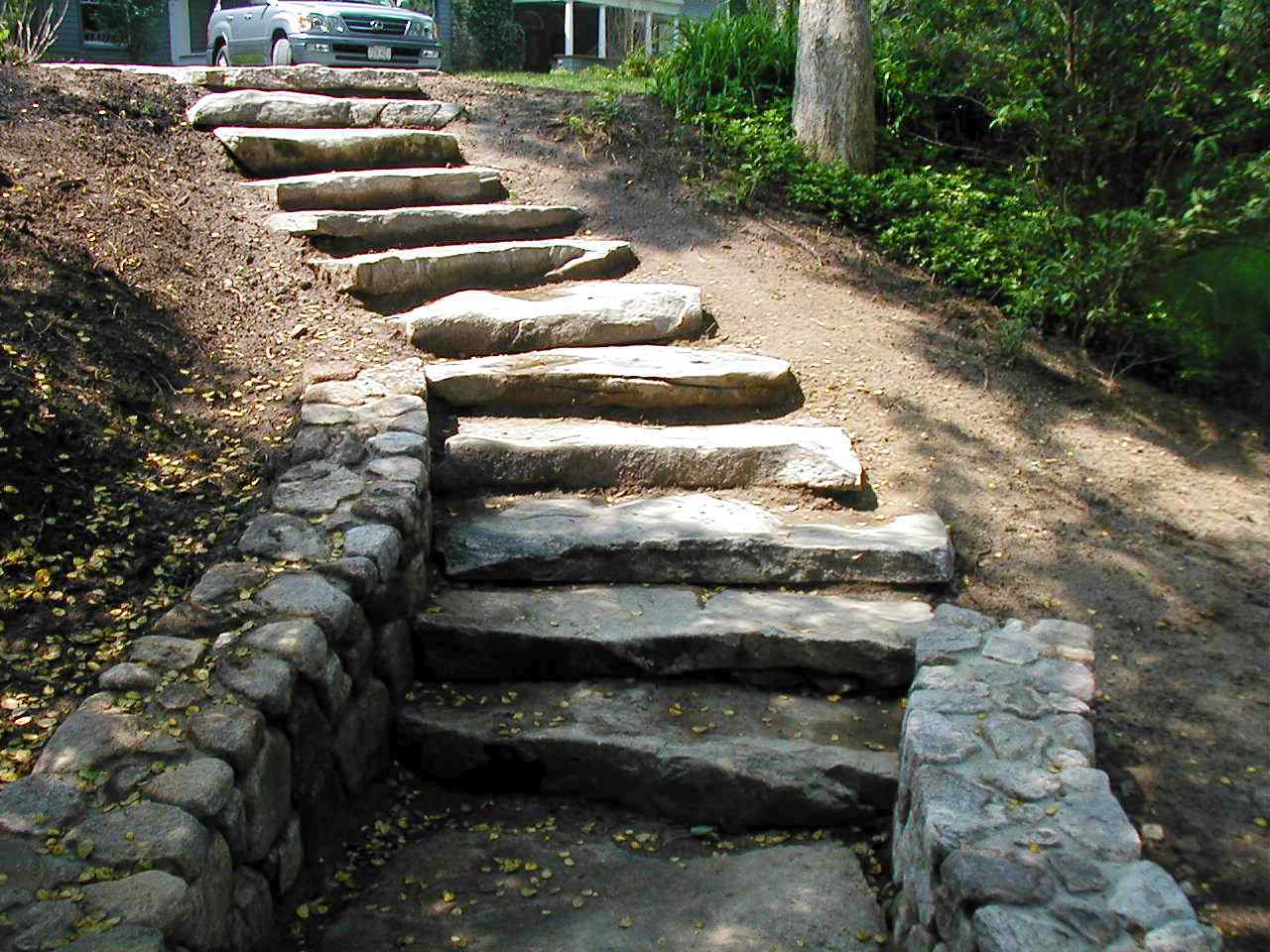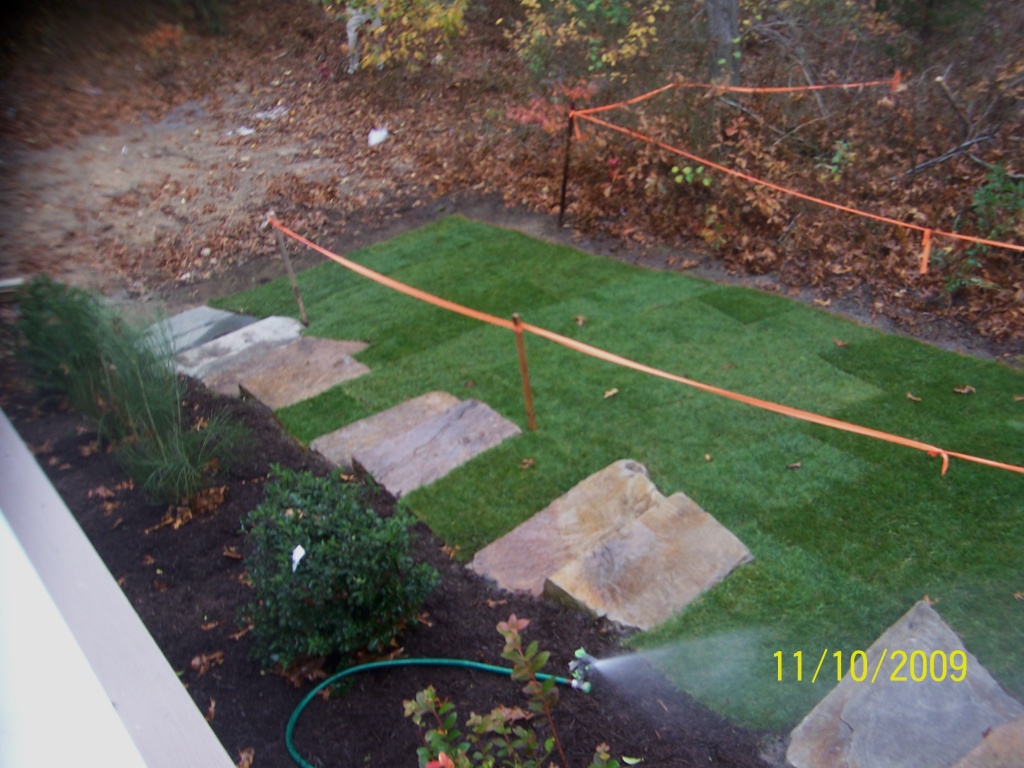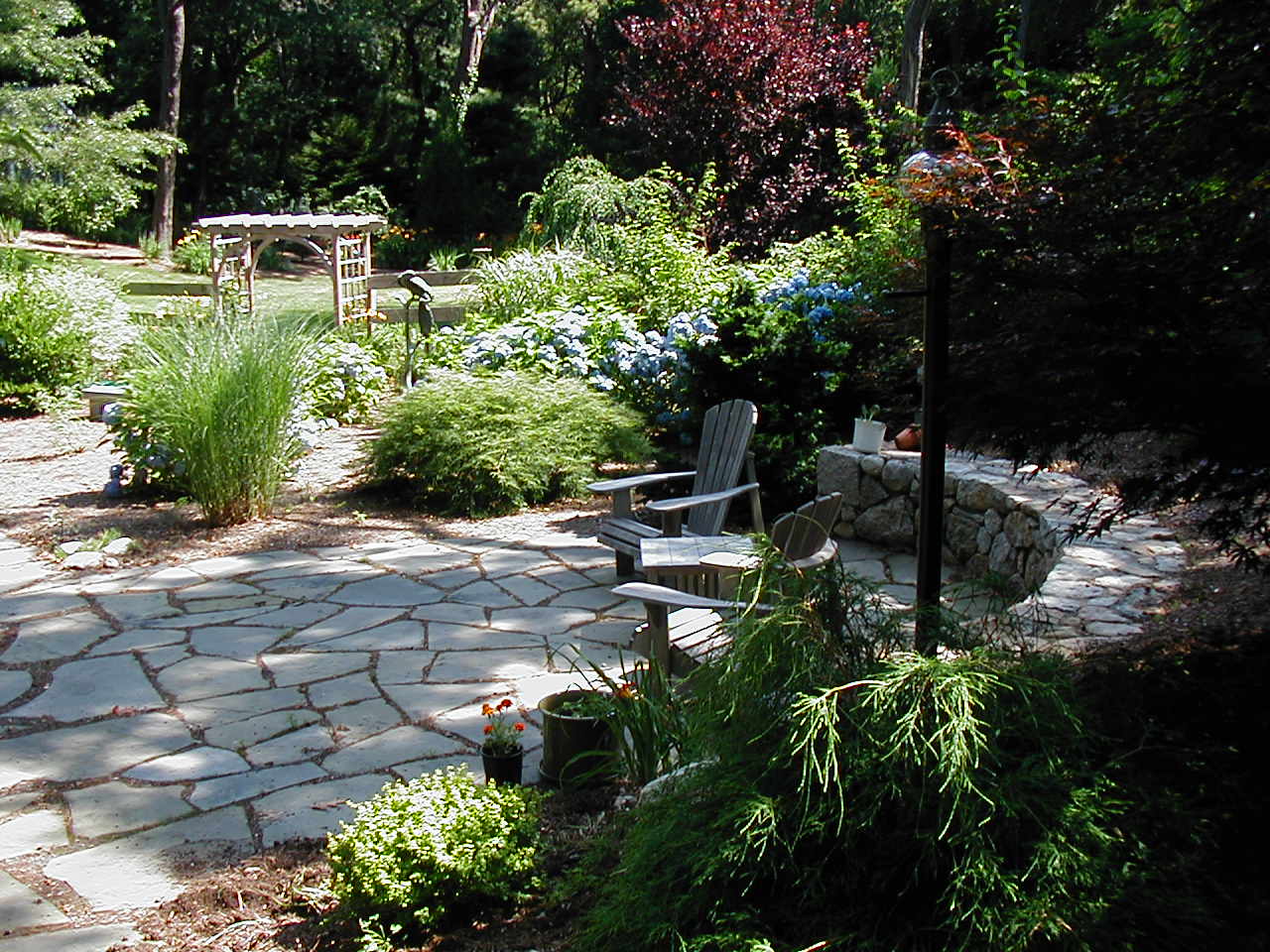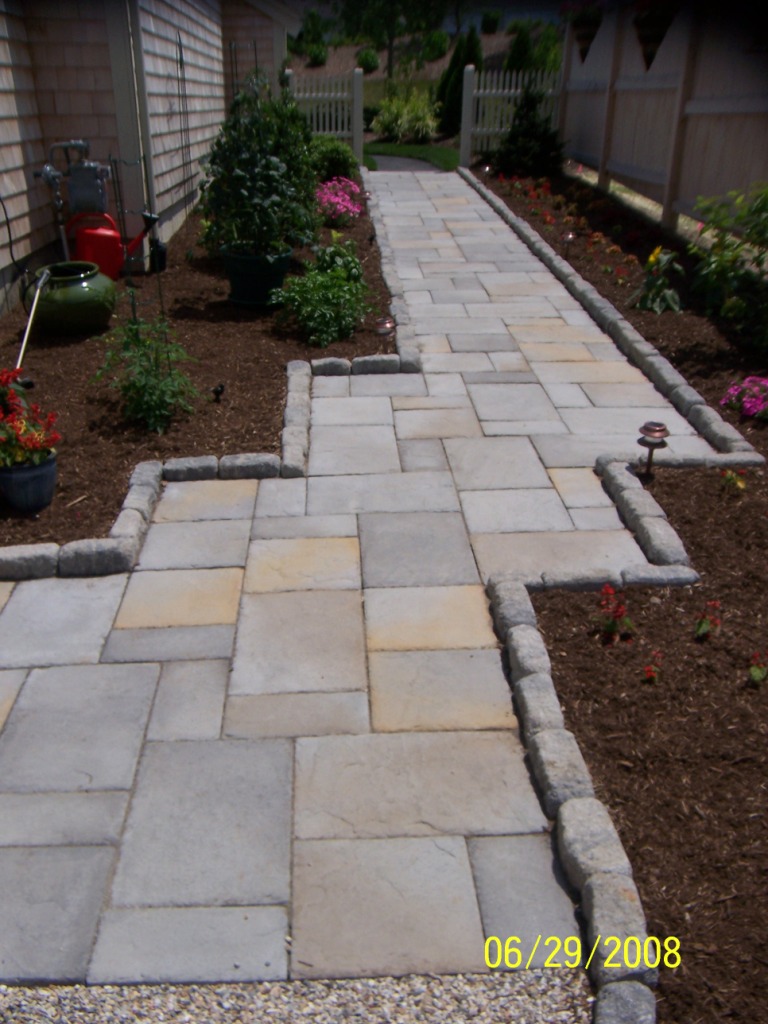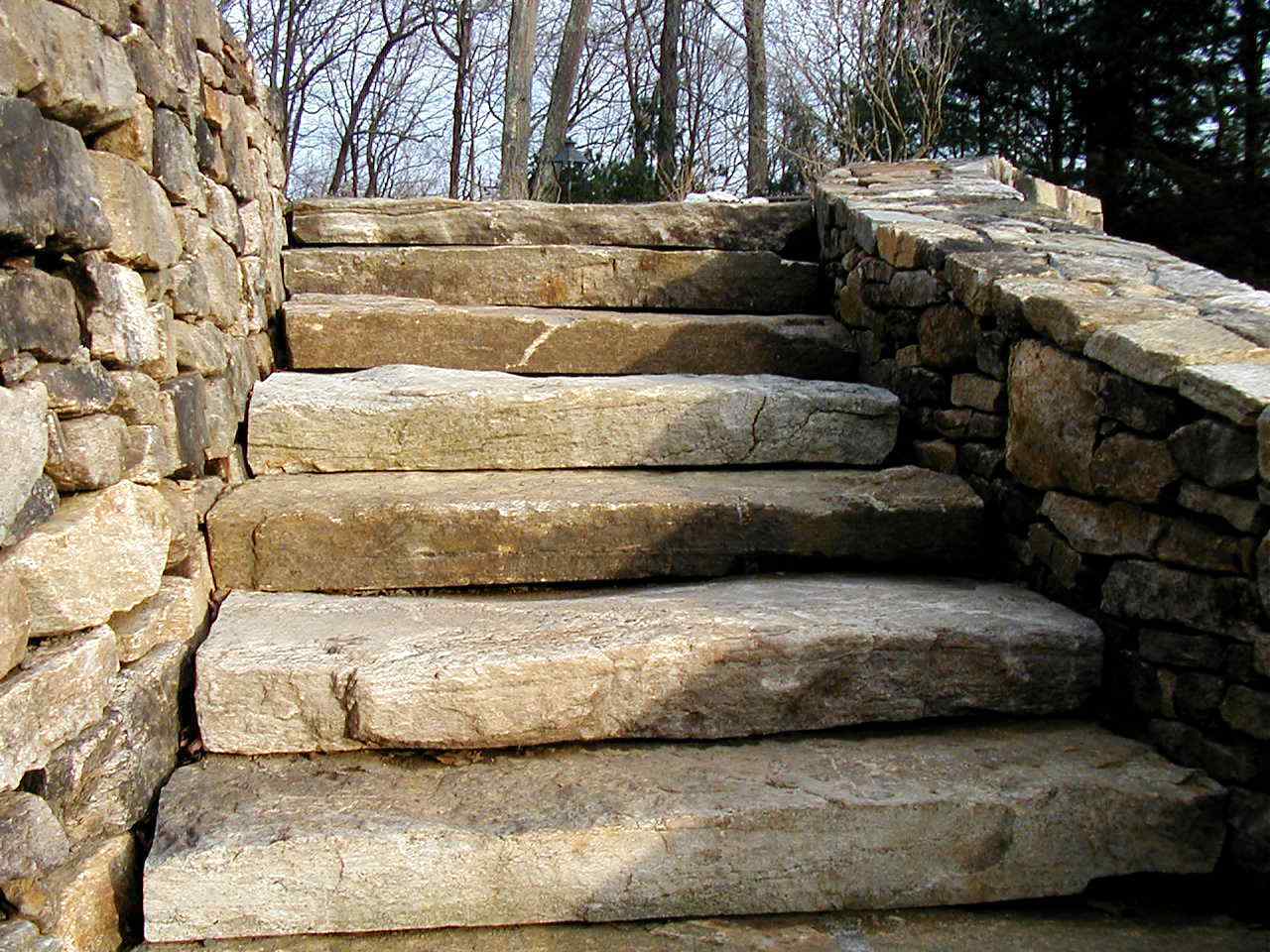 Steps, Walls, Pathways, and Stepping Stones
Steps transition grading, while stepping stones create paths across level ground.
Accompanied by many picture examples of this style. walkway and steps can be simpla and natural with the many stone products available.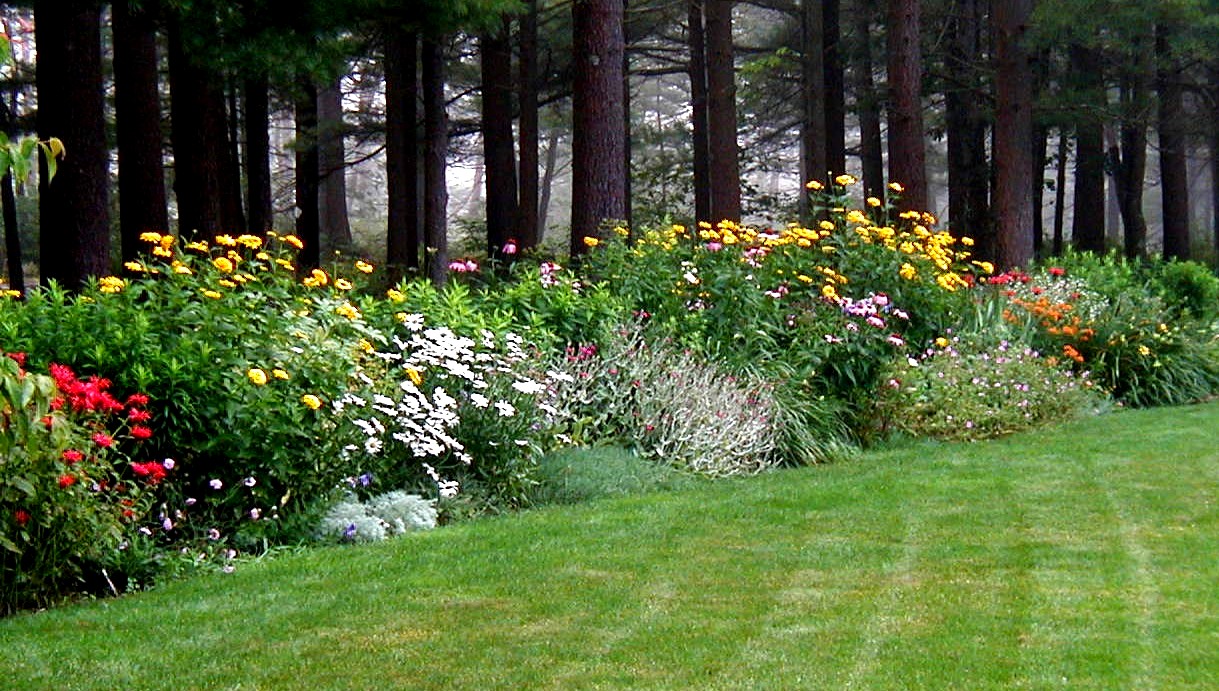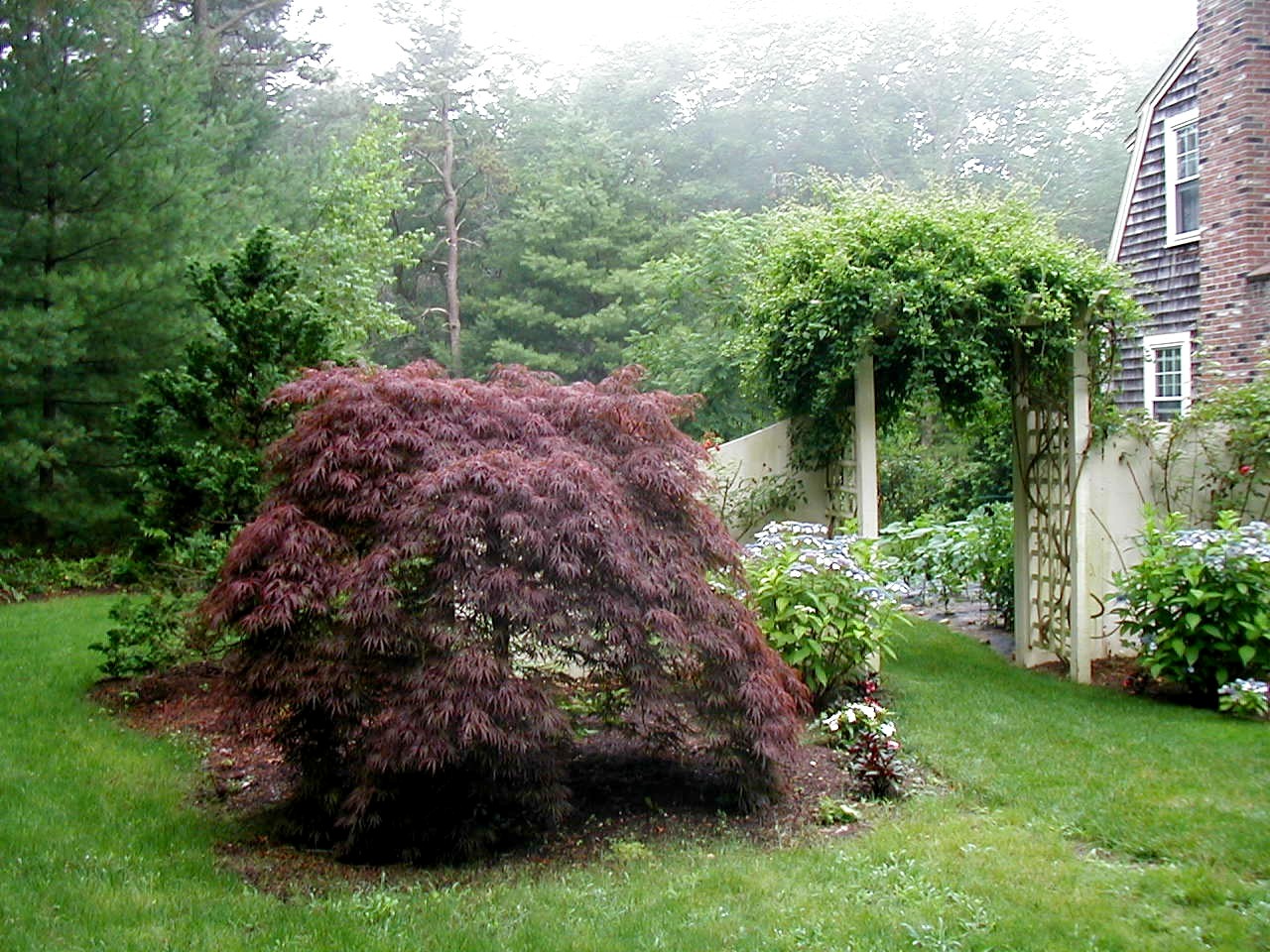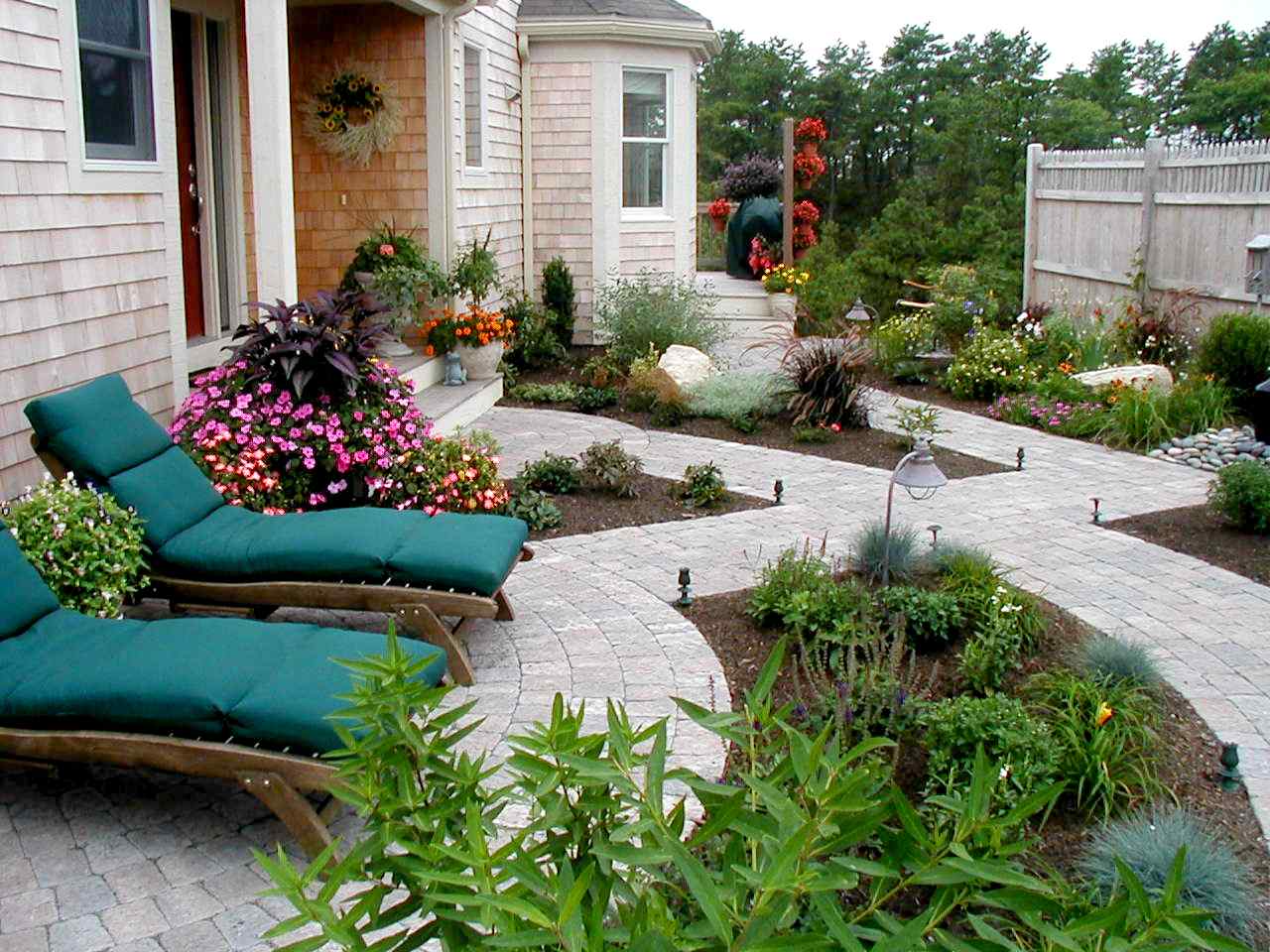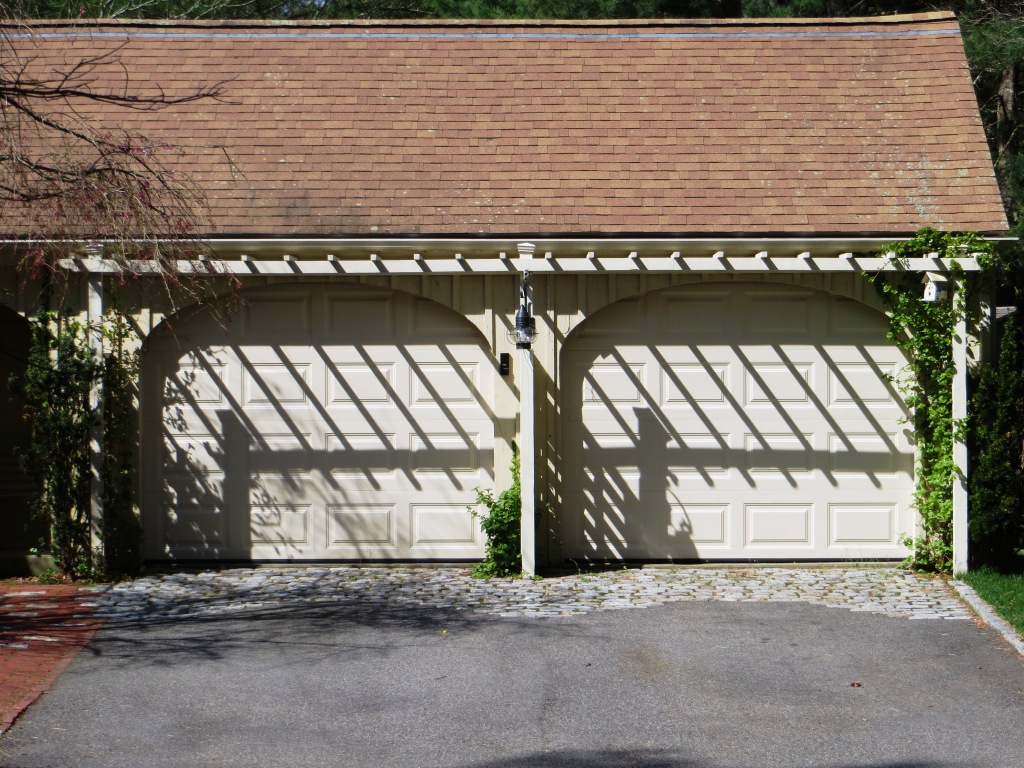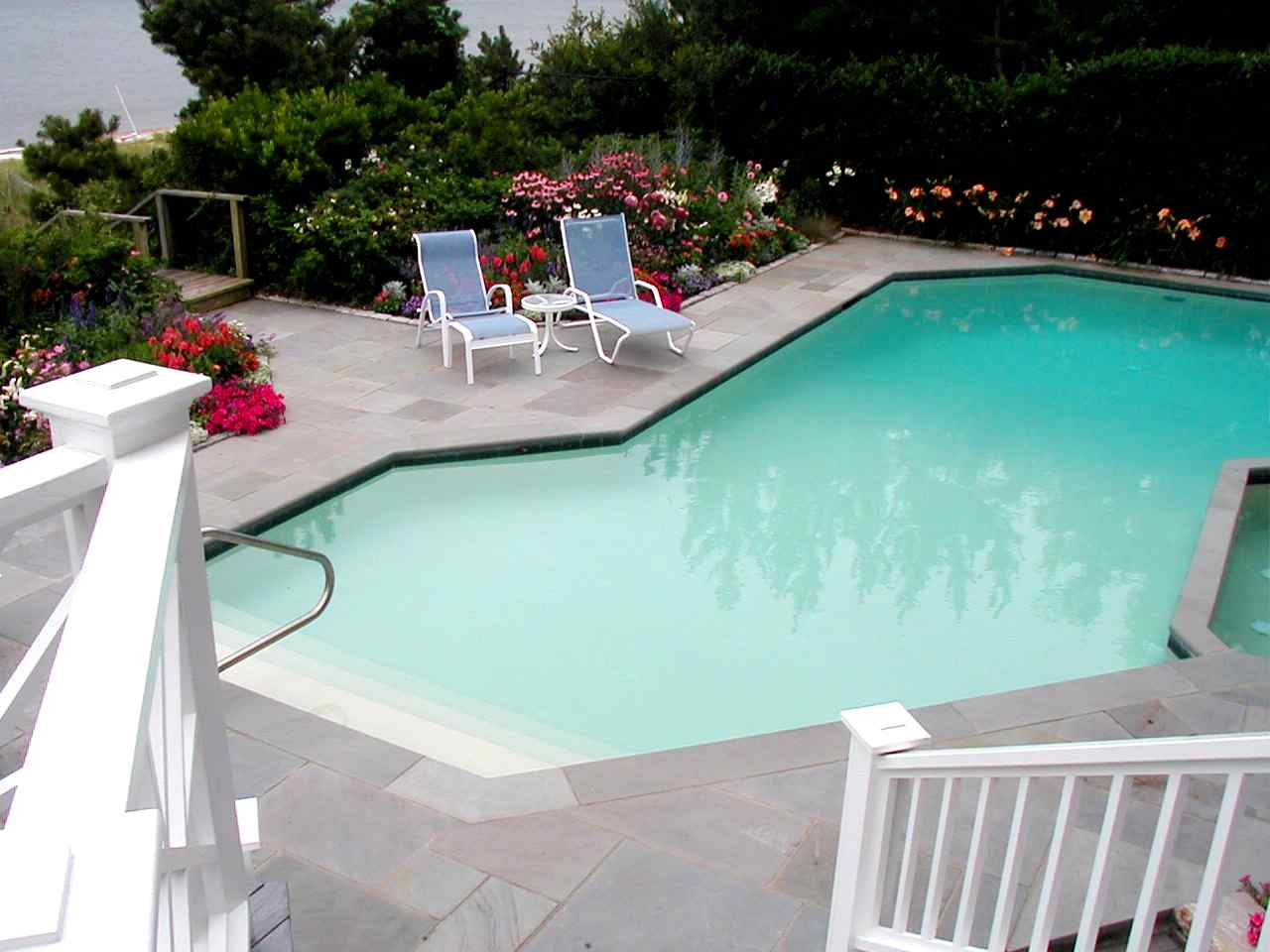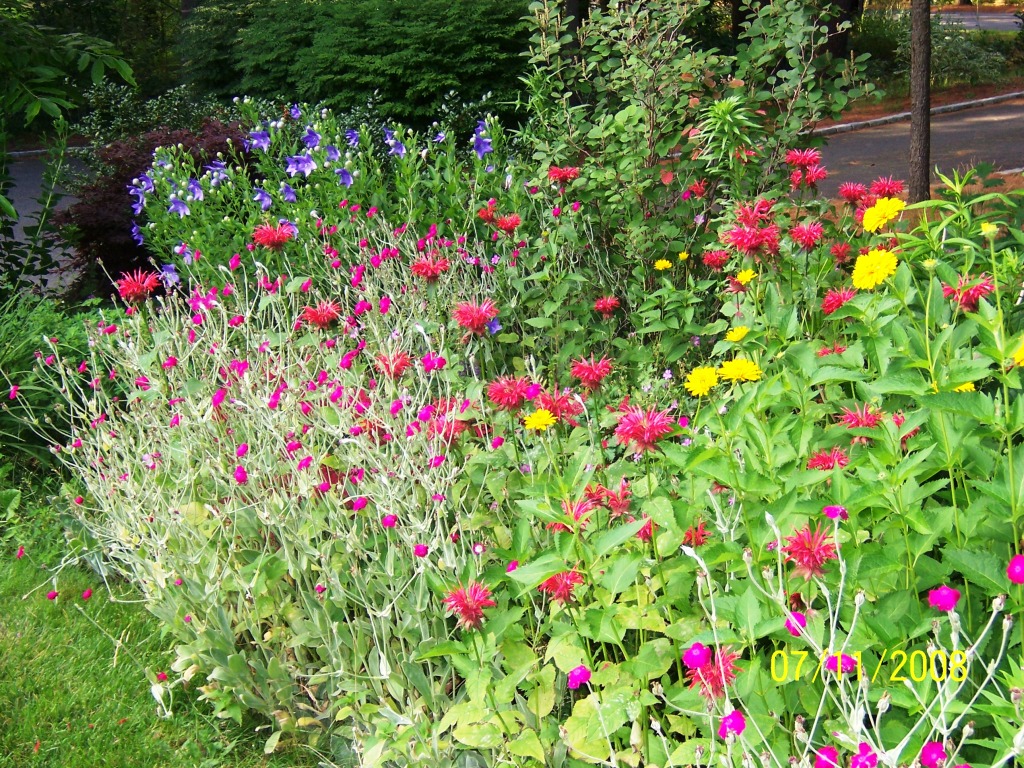 Gardens
This is where you can soften and frame your outdoor room. Careful....these gardens come with some maintenance, but for those of you that enjoy gardening and summer color, they lend the finishing touch to the outdoors..